If you happen to know I went for road trip on December last year, you would know that I brought Samuel to Hatyai,Thailand along with my family trip.
For your information, Hatyai is just around an hour drive from my home town Alor Star. Knowing the distance between it, you roughly know how often my family visit there for massage, praying session, shopping and so on.
During this trip, my uncle happened to bring us to
Songkhla beach
with is around 30 minutes drive from Hatyai town. Though I've been to Hatyai for more than 20-30 times before, but we have not visit this beach at all in the history.
Believe me, you can't imagine how windy there is. Give you a scenario that my hair is total messed up standing there for a second and hardly open my eyes there…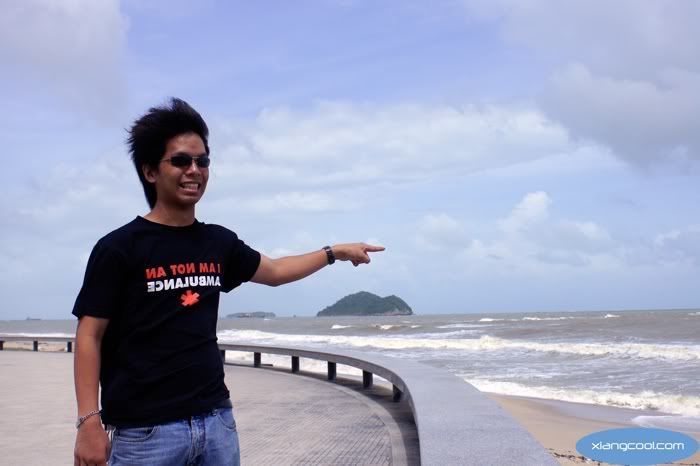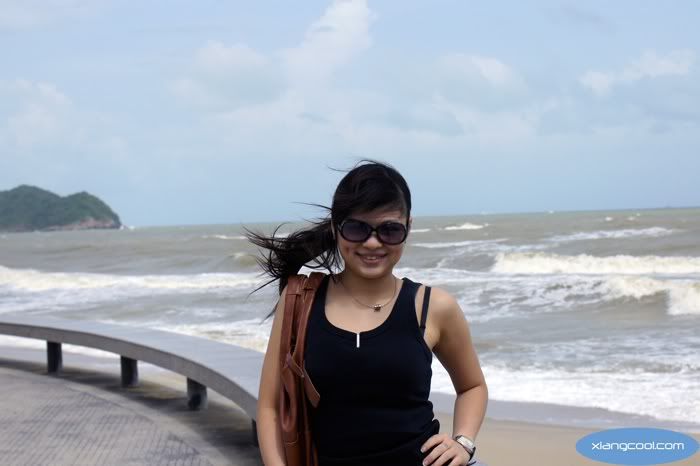 Ee Ling, my cousin sister
Remember I said this is a family trip? Bear in mind this is not just my family, but a big families trip. We used to travel together with my aunties, the sisterhood between my mom and aunties is strong man! Haha….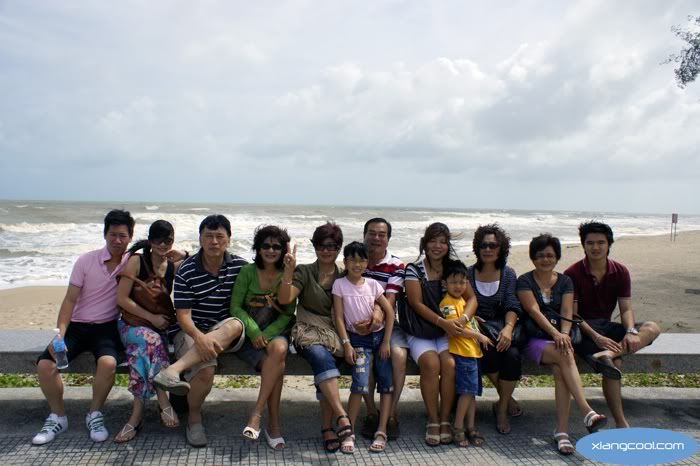 Took a group picture without my dad,sister,bro-in-law,me and my niece
Wonder why I stated there without those few people? Cause they came along the trip as well but my niece can't stand the strong wind. As a result, she refuse to come down from the car…
Teejay parents, Aunt Angie and Uncle Alan
Took some shots before walking further to the beach….
A great place for relaxing especially people who love to read books
(I wonder how they read since it's super windy there)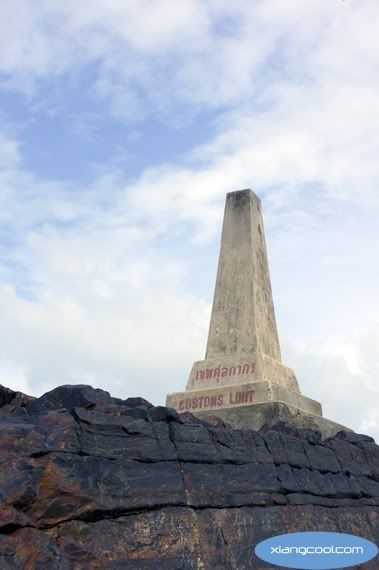 I love this shot but I have no idea what it's about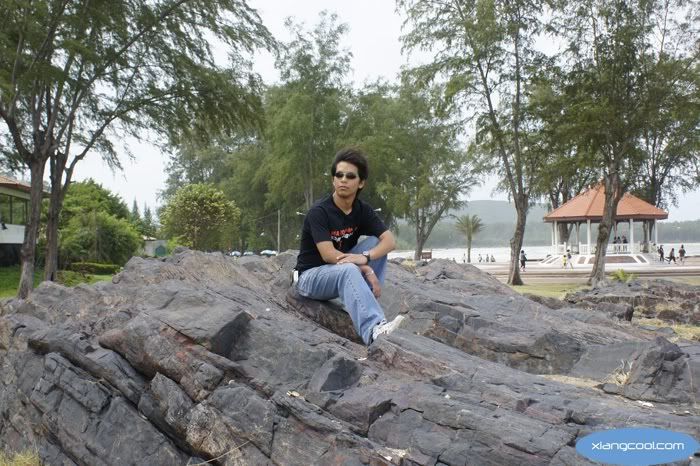 Wootz…Cool Sam!
Don't bother looking for me in all the pictures cause I wont let my COOL image ruin! Told you my hair was a total messed there… Haha…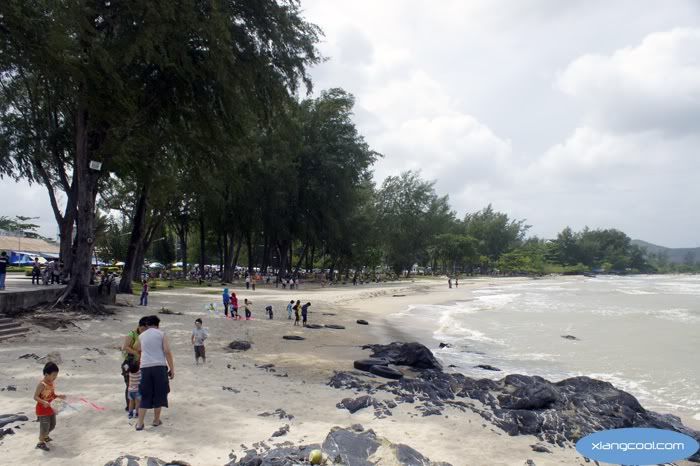 Kids playing along the beach
My brother with the mermaid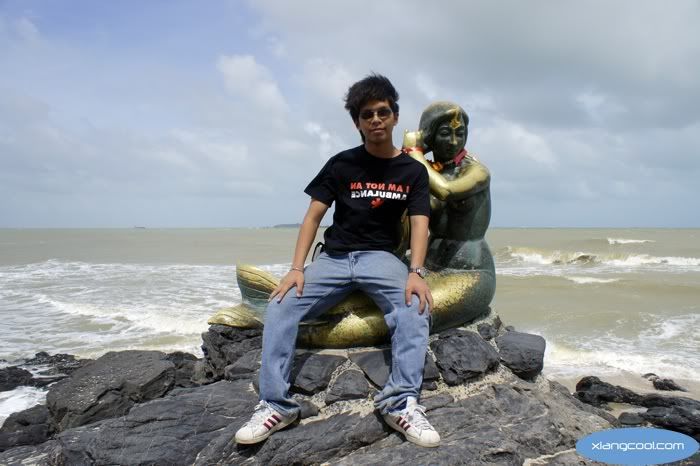 Samuel with the mermaid
Cat and the Squirrel
(Miao is much more cuter than this! haha)
One thing you must not miss in Thailand is their coconut. They have the most fragrant and tasty coconut. One of it is definitely not enough still….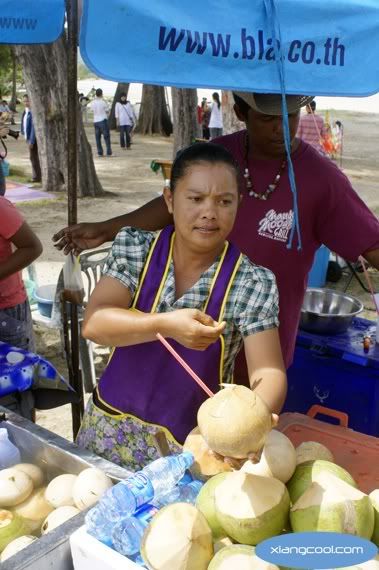 Samuel happened to buy this small wind mill
(I dunno how to called this thingy)
for my niece, you know kids easily recognize you if you give them sweets or present =]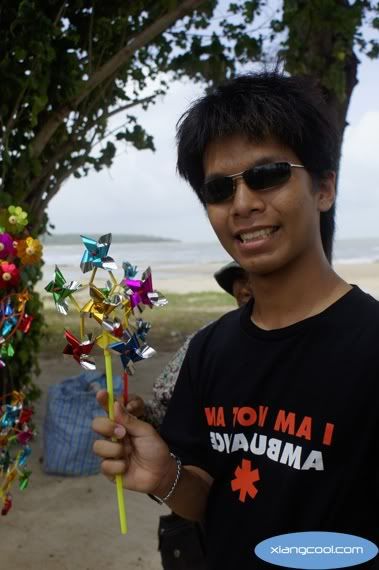 Here come my cute little niece!!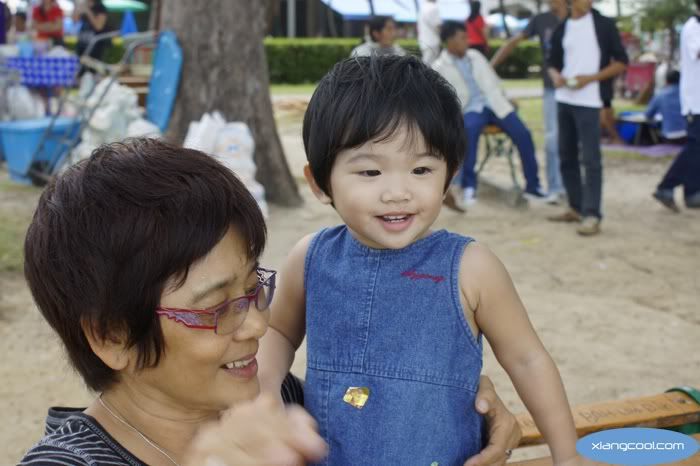 My dad called her little princess and the prince me being kicked away dy =[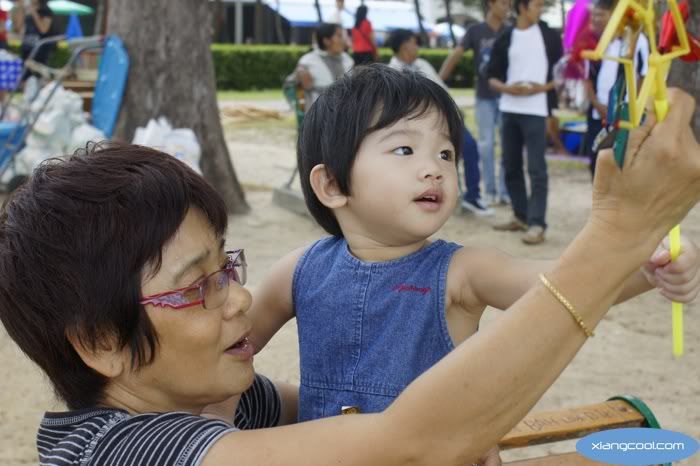 She can't wait to grab the windmill from my mom
Not to mentioned that Songkhla have specializing in delicious seafood. You easily find sea food snack along the beach from all the stalls set up.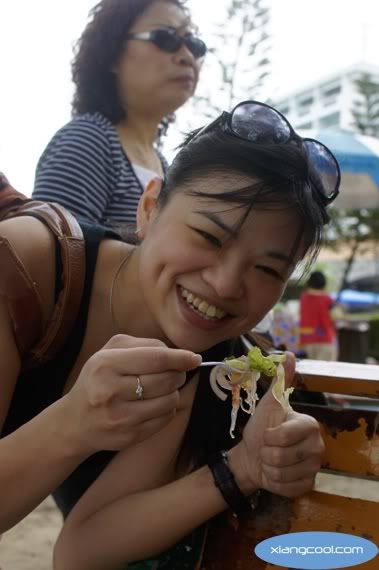 Ee Ling said the food is Yummy!
Some time it's quite fun looking at kids flying the kites, refresh the oldies memory locked in my mind. Shit, sounds like i'm a uncle dy!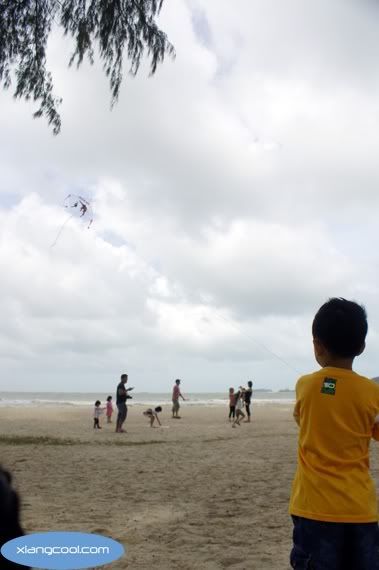 My nephew Ben flying kites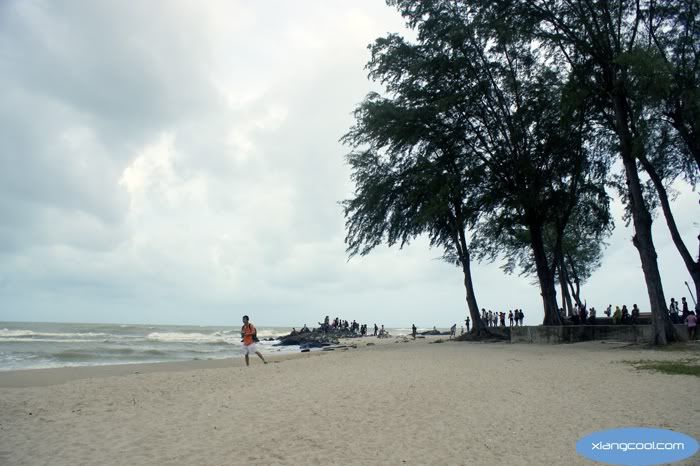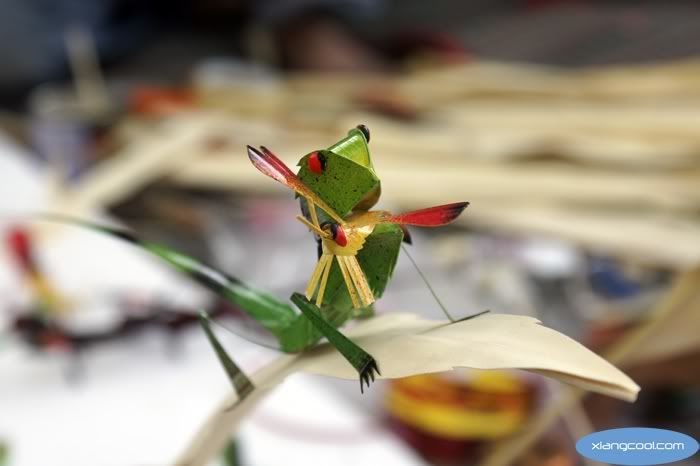 The great Art work from Thai people never fail to amaze us
Model shoot perhaps?
Cool Mama said bye to Songkhla!