Calling the working people and students staying around PJ, there's something nice for you guys! Shokudo at Hotel Amada PJ has recently introduced the Speedy Lunch! Accordingly to the name, your lunch set ordered will be served in 15 minutes and it cost only RM15.00++ per order! From the name itself you would know that it suits for those working people with limited lunch hours yet want to have some good food!
Shokudo is a cozy little Japanese outlet located at Level 1 of Hotel Armada PJ serving only the most authentic dishes from the Land of the Rising Sun!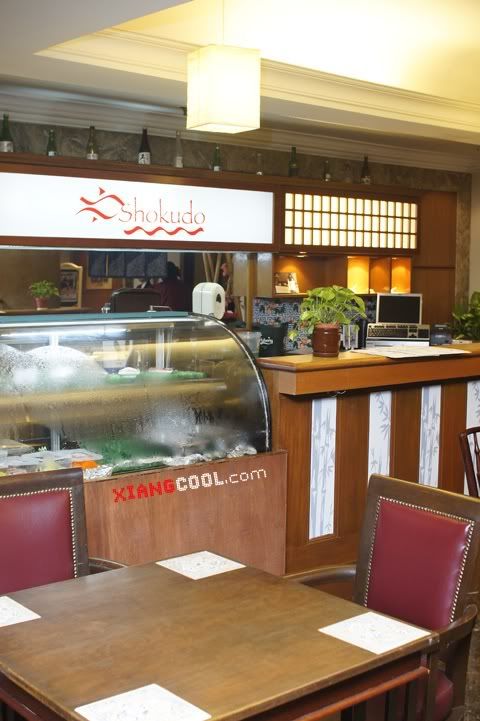 All the speciality dishes in Shokudo are prepared by their experienced Chef Helmi who has a cast experience in Japanese with almost 10 years of expertise through his exposure with restaurants and hotels. He's is pretty strict in assuring the food quality and his skillful cutting technique. I have met him and I have to say he's real no joke about his passion towards Japanese cuisine!
There's 4 items available in the Speedy Lunch menu, introducing the first item below…
#1 : Unagi Rice Set
Unagi is my top favourite when it comes to Japanese delicacies! Cooked in Kabayaki sauce, the Unagi has a crunchy exterior with soft buttery texture in it! For your information, eel has been overfished over 50 years and has been in the danger watch list. The price of Unagi has been increase and this Unagi rice set definitely a great deal!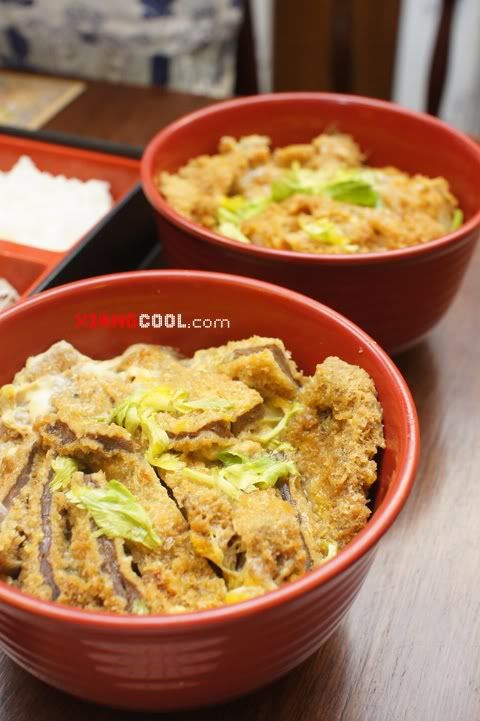 # 2 : Chicken or Beef Katsudon
Perhaps Unagi rice set is a bit too light for you, you might opt for the chicken of beef katsudon. A bowl of Japanese rice topped with deep fried chicken or beef cutlets, eggs and condiments! There's an interesting culture about this dishes as the Japanese student usually have a bowl of this a night before entering the examination hall as the word "katsu" is a verb of Win or to be victorious.
# 3 : Kakiage Soba or Udon
Kakiage is a kind of tempura which different ingredients are mixed together in tempura batter before deep-frying. Various vegetables, mushrooms, and seafood can be used. In this case, they are serving us the mix vegetables fritters. It's a good combination to go with the handmade soba in hot broth. Soupylicious!
# 4 : Soft Shell Crab Maki with Chawan Mushi
If you decided to go for something really light, you should not miss out the soft shell crab maki with a steaming hot Chawan Mushi! The soft shell crabs were deep fried to golden perfection keeping a juicy sweet texture in it covered by the japanese rice. Topped with a silky smooth hot egg custard will make it a perfect combo!
Since one of Chef Helmi specialities is serving raw, we had the Sashimi Boat!
Sashimi Boat
With his skillful cutting technique, it actually enhance the uniqueness of the sashimi! The right thickness, the right texture, the right flow, the best food!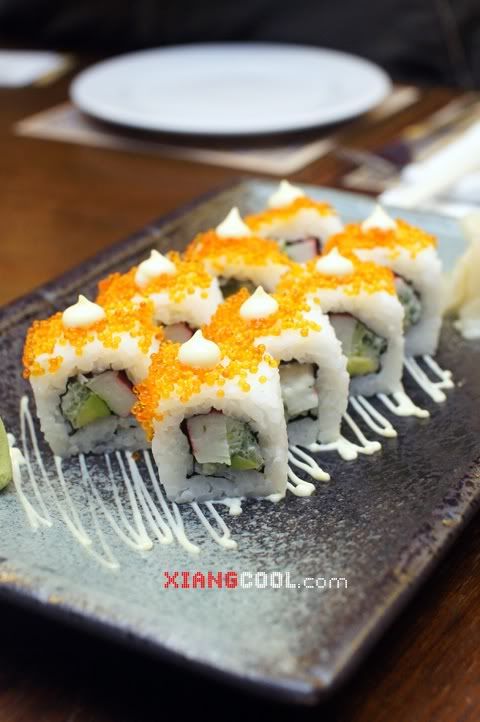 Assorted Sushi
I actually love the sushi to go with mayo instead of pure soy sauce and wasabi lately, probably the sweet tooth i had. Crab stick and avocado covered with the japanese rice, topped with the fish roe and some mayo, oh yums!
Tempura Moriawase
I love the crispiness of the tempura and the light batter allows a colourful exterior increasing the appetite. For your information, it's good to use cold/ice water for the batter. This is important to prevent the batter from absorbing too much oil.
Chicken Kara-age
Lightly salted, Crispy yet Juicy in it!
Cod Fish Teriyaki
I dont usually like the teriyaki sauce but the chef manage to impress me with Cod Fish, something I never expect to be. I'm satisfied with a mouthful of fish meat and the skin together! Wish it's a bigger piece of it =P The pan-fried dumplings were pretty juicy in it with the crisp outer layer!
California Roll
The last but not least, a california roll to end the Japanese meal! Visit them and give it a try, share with me how it taste to you =]
For reservation, please call 03-79546888 , ext. 4547
Hotel Armada Petaling Jaya
Lot 6, Loring Utara C, Section 52,
46200 Petaling Jaya,
Selangor Darul Ehsan