The long awaited iPhone 4S finally about to reach Malaysia.
Maxis, one of the biggest Telco in Malaysia took a step ahead of Digi and Celcom come out with the interest registration page to the public. There's rumours that the iPhone 4S will be selling in Malaysia from 16 December onwards, let's hope for the best now!
 What are you waiting for, head over http://bit.ly/vju0Ge to register your interest for the iPhone 4S!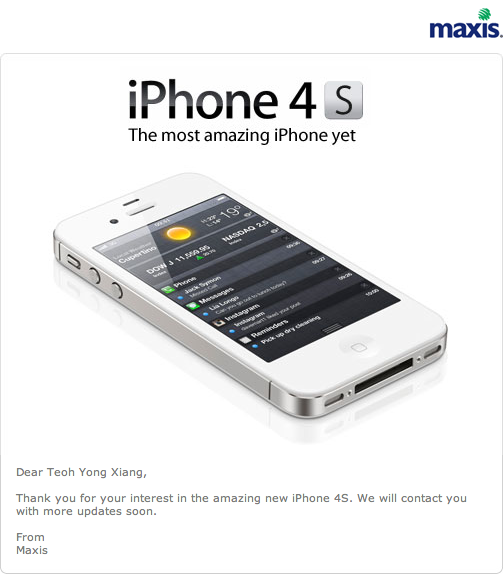 I have registered myself, can't wait to bring home Siri! I mean iPhone 4S =P