Couple weeks ago, Sony Computer Entertainment Hong Kong Limited (SCEH) announced the release of PlayStation®Move motion controller for the PlayStation®3 system on 15th September 2010. Thanks to Advertlets for the invitation to the media launch held at Smoke and Fire, The Gardens Mall.
PlayStation®Move Motion Controller is now available in Malaysia on 15th September 2010. The bundle packs, attractive software titles and peripheral to accompany the launch, this will further enhancing the PlayStation®Move Experience!
These are the product line up that will be release in Malaysia market this coming 15th September 2010. Other peripheral also will be included as well that will help to further enhancing the PlayStation®Move experience.
To celebrate the launch of PlayStation®Move in Malaysia, there will be new models for PlayStation®3 with higher storage capacity of 160GB and 320GB Hard Disk Drive (HDD). These will available in stores from September 15, 2010 in Malaysia with the suggested retail price of MYR1,239 and MYR1,299 respectively. Click "HERE" for detailed information on the hardware.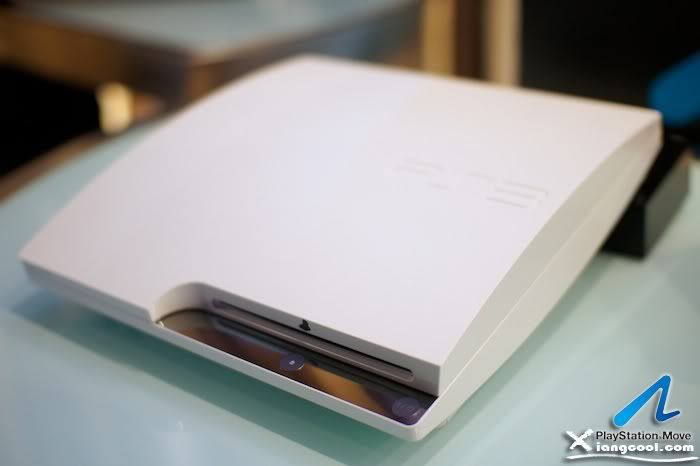 For Malaysia, a "PlayStation®Move BASIC Pack" will be release that includes a motion controller, PlayStation®Eye camera, PlayStation®Move starter disc and one PlayStation®Move software title such as Sports Champions at a suggested retail price of MYR298.
Other package that also will be released in "PlayStation®Move STARTER Pack" that includes a motion controller, PlayStation®Eye camera and PlayStation®Move starter disc at a suggested retail price of MYR238.
For detailed information, log on to PlayStation®Move Official Website at http://asia.playstation.com/move/my/
*Special promotion limited to PartnerShop from 15th September-31st October 2010 only. For detailed information about PartnerShop, please visit: http://asia.playstation.com/my/en/ps3/console
May I present you, the sneak peak of PlayStation®Move released today 15th September 2010!

The event kicked off with speeches by the Hong Kong Sony Computer Entertainment Director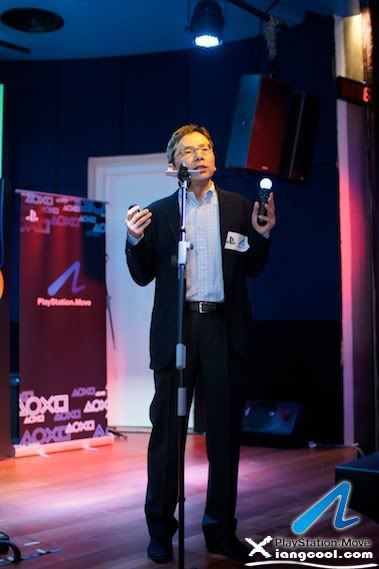 Following by briefing of PS3 Move specification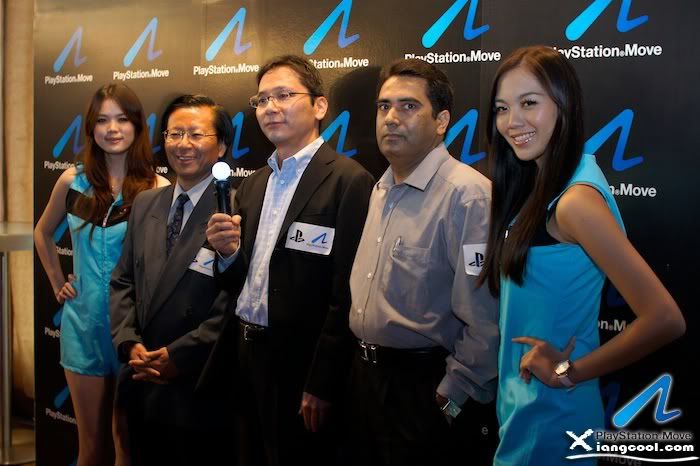 The crowd get to try the PlayStation®Move motion controller in advance of others people in Malaysia! Wootz!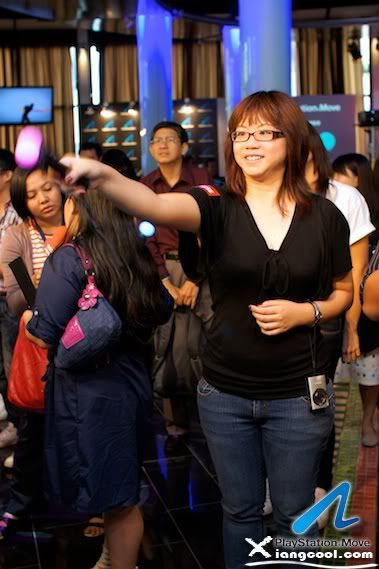 Shereen Dulau in Action!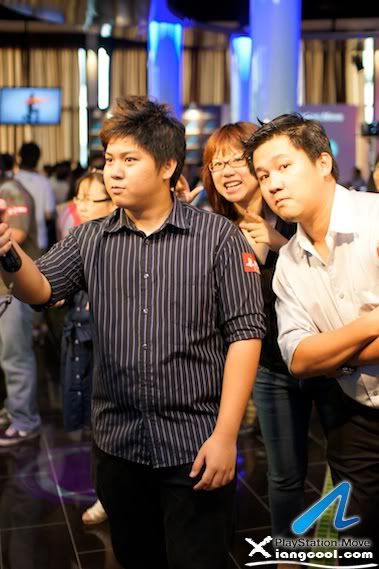 Jason Ong, Shereen and Eric Yong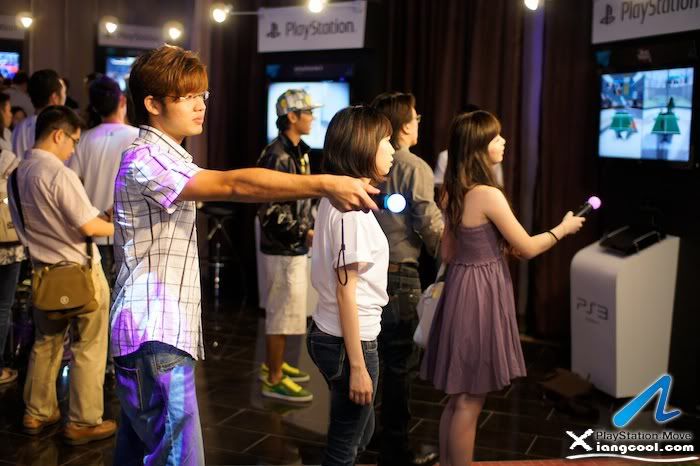 I get to try some games as well =P
Eric Yong with the Golf Game!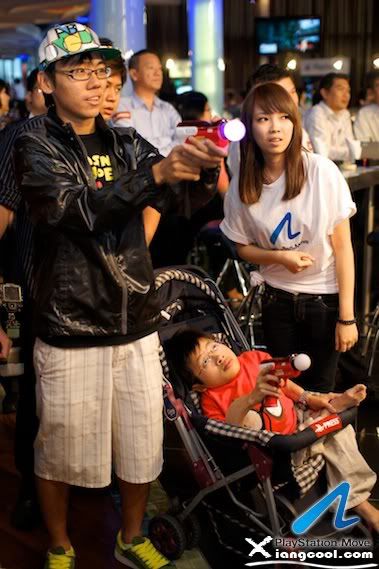 Jeremy and Botakai trying out the shooting game!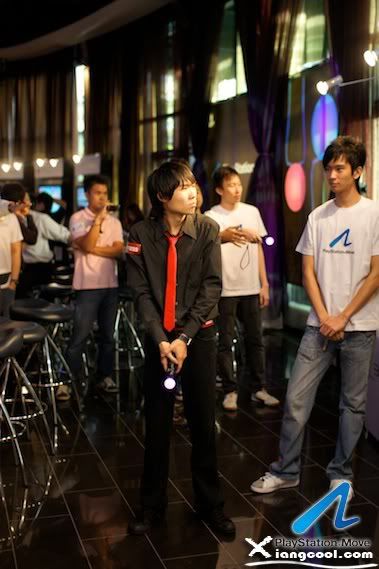 Brendan look so stress with the golf game.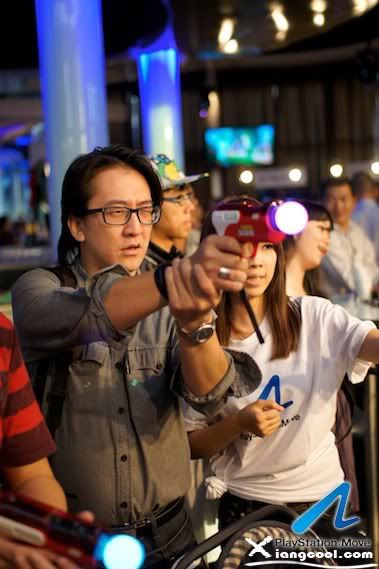 Josh aiming with PlayStation®Move motion controller! Wootz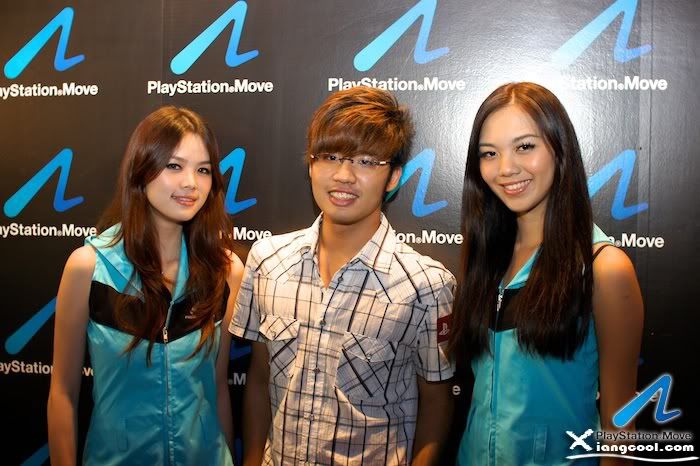 Everyone took a picture with the background and printed out the photo as well. Each of us will be given 2 printed photos with a cardboard to place the photo. One for the lucky draw and one of your own keep. I'm pretty close to the winner criteria but I'm ain't lucky enough to walk away with the new PlayStation®Move and a PlayStation®3!