At my age (I'm 26 this year), cholesterol level have never come across my mind when I feast on my favourite Malaysian delicacies. Some times I will just take granted on the exercises I have done in the week for eating more yummy food such as nasi lemak etc. However, I'm shock to know that the fact that Malaysians suffering from hypercholesterolaemia had increased drastically over the years. We are talking about one out of three Malaysians suffering from it.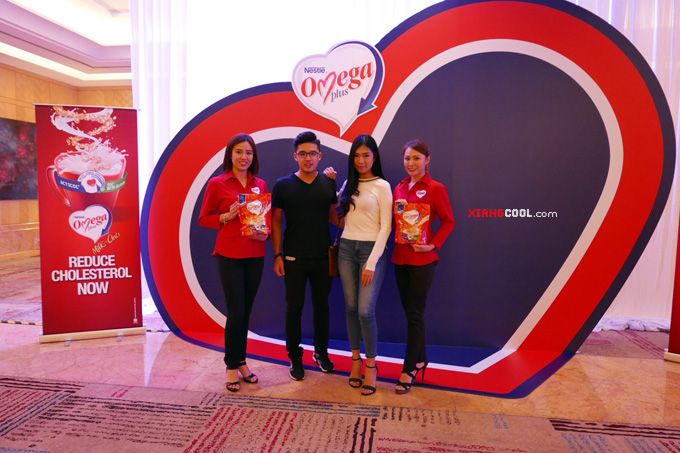 I'm at the launch of Nestlé Omega Plus® Milk with Oats, a healthy yet tasty beverage to boost our heart health on last Tuesday.
As we know, the food link to high blood cholesterol is well known. The higher the intake of fatty food, the higher the cholesterol levels in our body. We need to ensure that HDL cholesterol levels stay high, and LDL cholesterol levels stay low, relative to each other to stay healthy. LDL cholesterol is a major risk factor for heart disease. As such, it is the main focus of cholesterol-lowering treatment.
Nestlé has came out with the Nestlé Omega Plus® Milk with Oats; the first-in-market combined action of two naturally-derived cholesterol-lowering ingredients, Acticol ® and Beta-glucan launched by Malaysia's heart health advocator, Nestlé Omega Plus®. Only Nestlé Omega Plus® Milk with Oats has Acticol® which is naturally derived from plant sterols, that have been scientifically proven to block cholesterol from entering the bloodstream. It works simultaneously with Beta-glucan from oats that binds with cholesterol in the gut and removes it from the body. This dual-action of blocking and removing cholesterol helps to manage cholesterol levels more effectively, compared to the consumption of oats alone1.
Model, Cher Siew Wei, Corporate Wellness Manager, Khoo Kar Khoon, Communication Director, Ng Su Yen, Business Executive Manager, Milks, Chew Soi Ping, Executive Director, Sales, Chris Chan, Consumer Marketing Manager, Alesha Mah, Brand Manager, Evelyn Yoong, Innovation and Renovation Manager, Model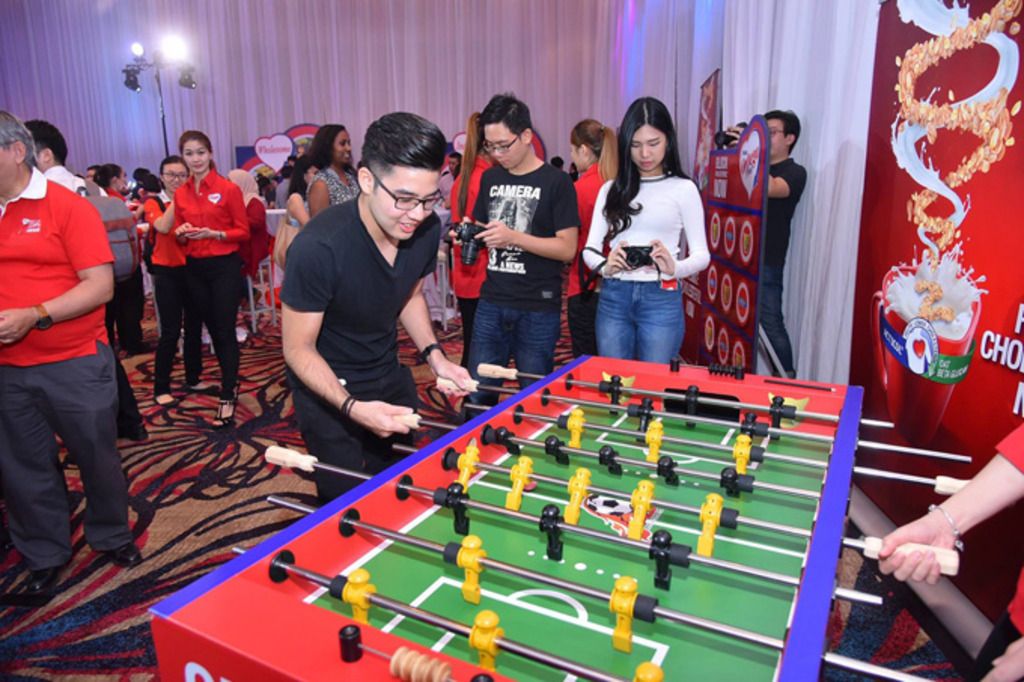 I understand that preventative heart care is not a top-of-mind consideration for most Malaysian adults, as heart disease is usually perceived as an illness that affects the elderly2. However, research has proven otherwise, showing that Malaysians in their thirties have arteries akin to those in their seventies due to their lifestyles. It is important for us to prevent the illness attacking us.
Malaysians are succumbing to heart disease at a younger age. We are able to obtain a consistent and pro-active solution to power up a holistic heart health management routine with the Nestlé Omega Plus® Milk with Oats. We kneel down the bad cholesterol and stay free from the heart disease.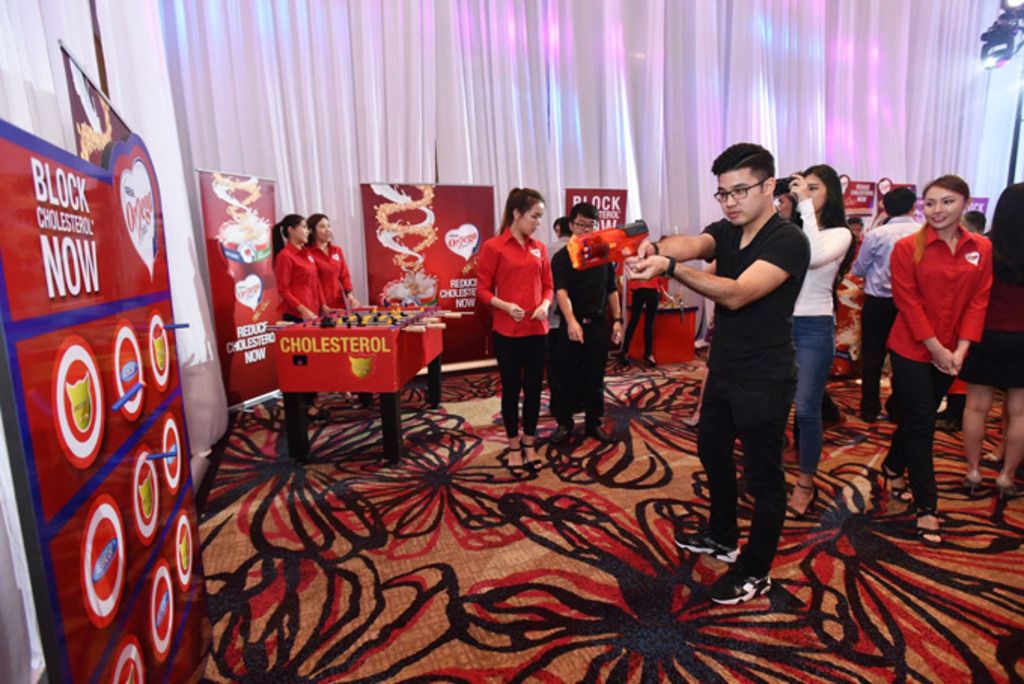 Apart from taking the Nestlé Omega Plus® Milk with Oats, it is alsoimportant to maintain regular exercise habit to bring down the cholesterol levels. But for the busy (or rather lazy) people out there, Nestlé is here to help Malaysians make effortless adjustments to their everyday routines for better overall health.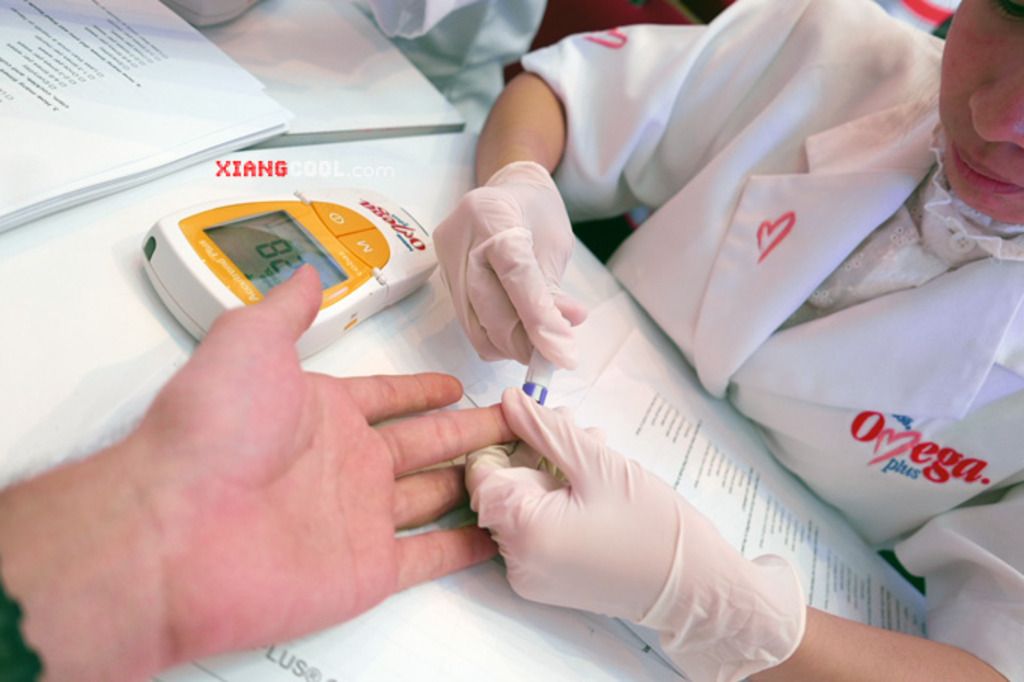 Checking my cholesterol level and glad it's within the healthy range. *phew*
With Gary Yap
Nestlé Omega Plus® Milk with Oats comes in convenient single serve sachets – consuming the recommended two servings per day becomes effortless as you can slip the sachets into your work or gym bag and have it anytime of the day. Simply add 200ml of hot water and stir and you are ready to go with the power of two cholesterol reducing ingredients to enable you to live life to the fullest!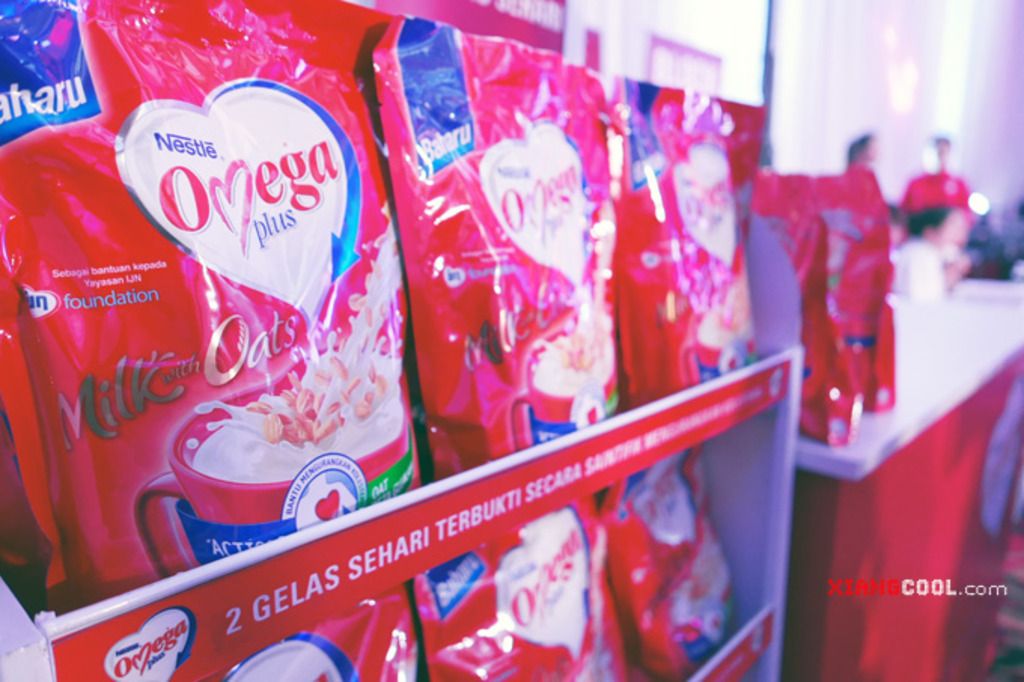 Nestlé Omega Plus® Milk with Oats is available from May 2016 at all hypermarkets and supermarkets for RM 19.98 (10 sachets x 42g in one pouch). Head over to your nearest AEON, AEON BIG, GIANT, TESCO, ECONSAVE and MYDIN outlets to kick start your heart health today.