As continuant of my Journey to Langkawi with Family post, uncle Alan friend Uncle Tan picked us up for lunch. Uncle Tan bought us lunch and it was really good food, will blogged about it later on.
After check-in for the hotel, we went all the way to Oriental Village where the famous cable car is located. Mom wanted to get a ride but the crowd was too huge and the queue was super long, therefore we just walked around the oriental village instead.
Well, there are few people asking why I'm not inside all the picture, don't bother to look for me cause I didn't take any picture of myself at all for the whole Langkawi trip. Blame the single fault, guess I should start looking for a girl friend…Haha…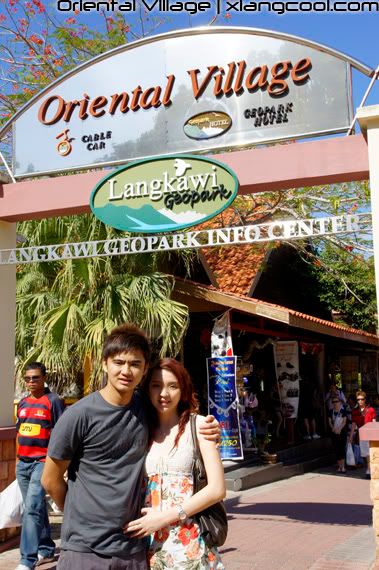 Brother and Girl Fried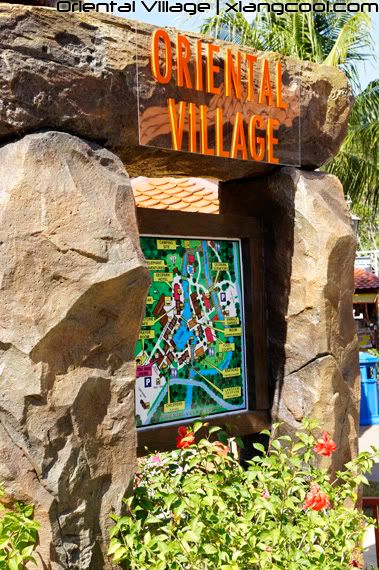 Oriental Village map

Daddy and cute Jae Mie
This was the second time of me visiting Oriental Village, the last one was at 5 years back. The environment looked pretty same like my first visit…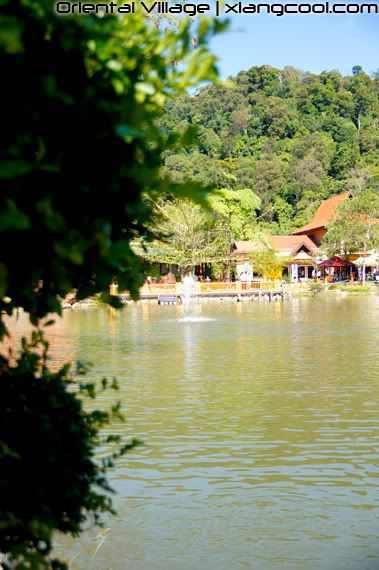 Look at the queue of crowd from the first level till the ground floor, if we were to queue up I guess we need to wait more than an hour man!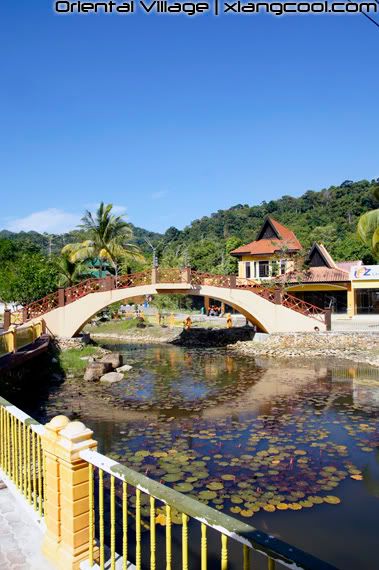 Bridge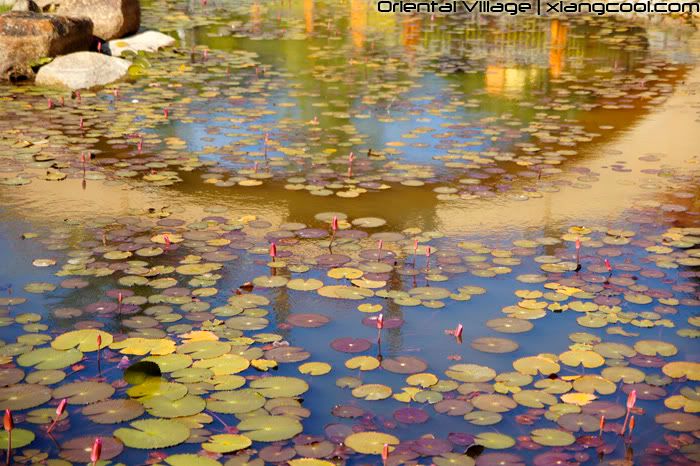 Lotus river
This thingy named Segway was launch years ago by Tun Mahathir used to replace walking at the village. It looks pretty fun and easy to handle though
This small little girl is more brave than me on handling the snake "Bulu Roma"
Next post will you guys to The Loaf, Tun Mahathir bakery shop and the yatch view there…