Last weekend I was invited to Sony TX5 Water Moments event by Sony and Advertlets. There's more than 30 Advertlets bloggers at the events and we enjoy spending time together getting wet!
Apart from bloggers, Sony users are invited to the event as well. The grand prize was Sony Cyber Shot TX 5, tell me who doesn't want it?
Everyone is divided into 5 as a team to join the games competing for the prizes. Not to mention there's Sony Bloggie and Sony Walkman to be grab as well.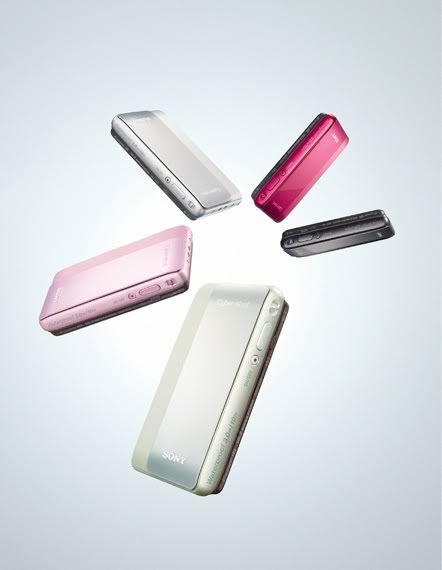 Sony TX5 series came in 5 colour choices!
My favourite colour! I owned one Cyber Shot series camera last time as well =]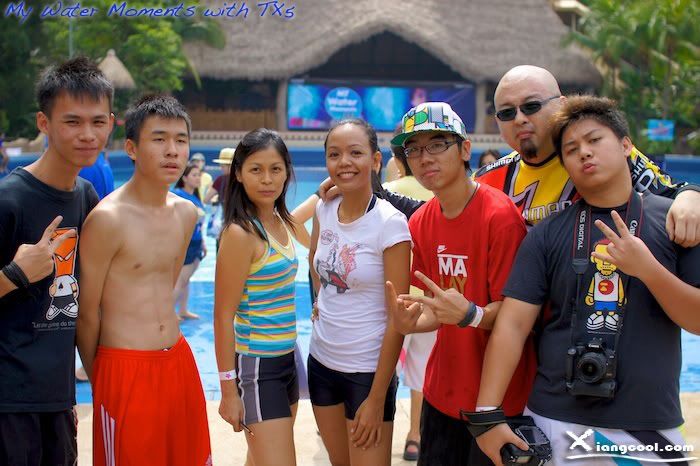 There's Sony TX 5 babes wandering around with the camera as well…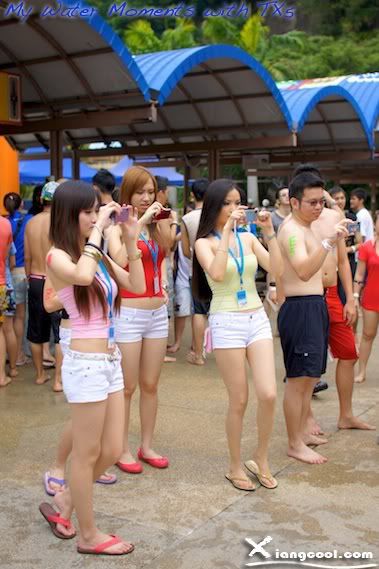 Contestants are listening the instruction of the games and the opening speech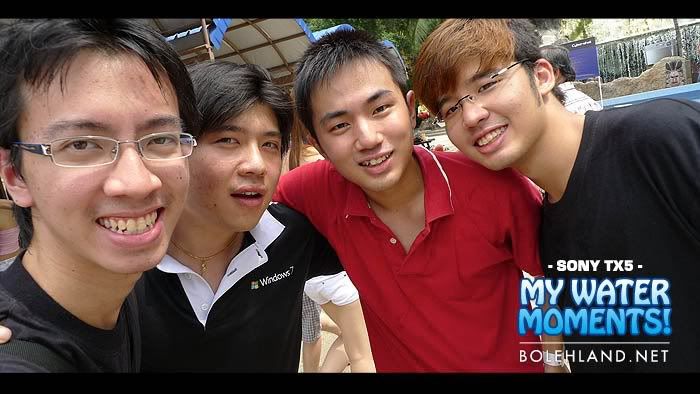 Dan, ChrisTock, Wai Kit, Xiang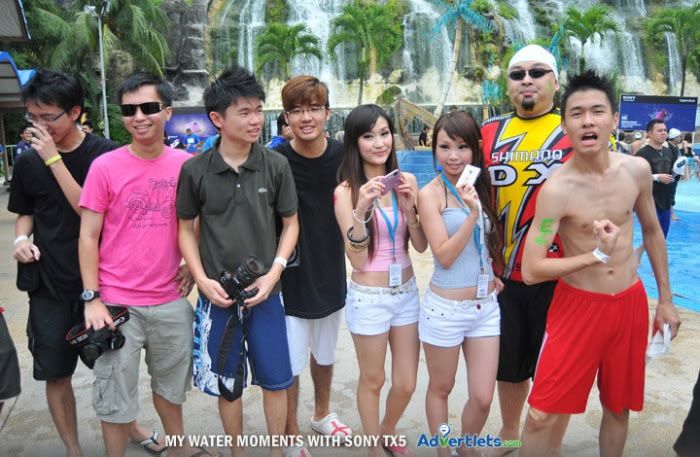 This picture was taken using Sony TX 5! Wootz!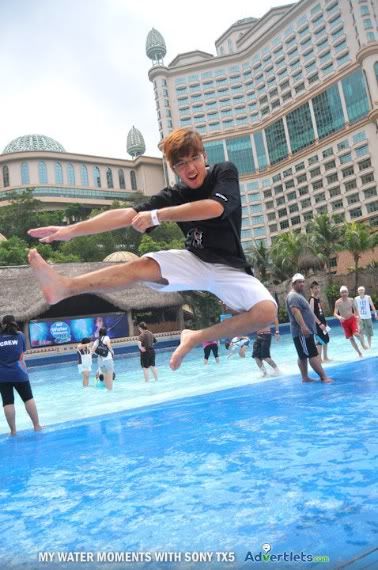 XiangCool Jump Shot!
Rebecca, Michelle, Jason Chan and Joanne Kay
Ahem, Brenken Lee and April caught in action! Look at Jason behind =P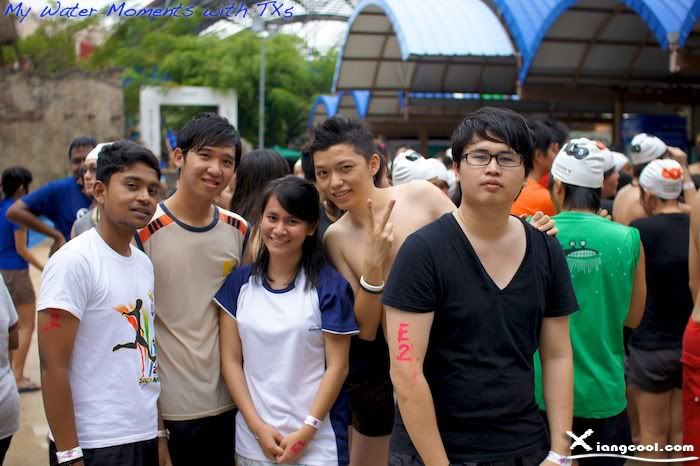 Team E2 consisting Suresh, Jacquelyn, Tian Chad and others.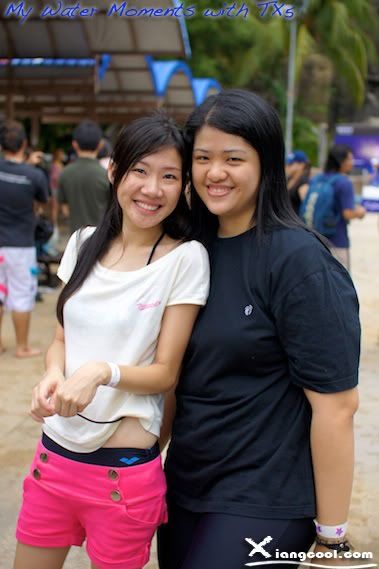 April and Amelia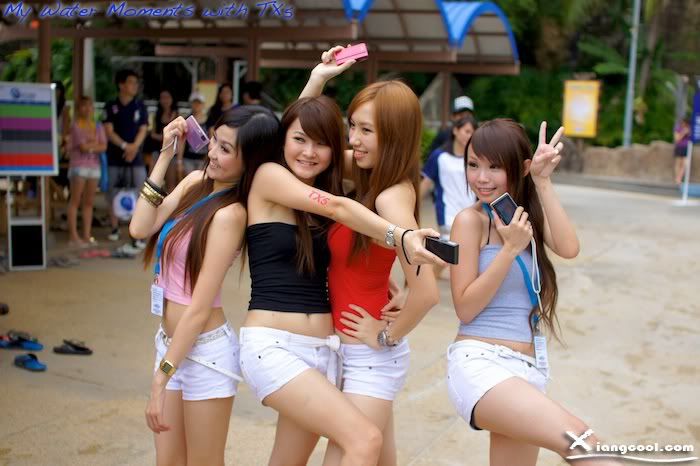 Wootz, the TX5 babes posing for pictures!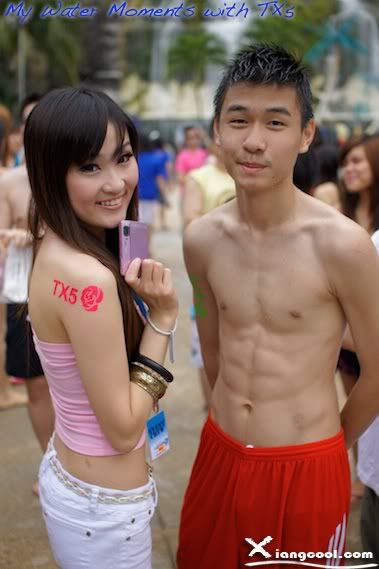 Okay, JonYKT Posing with his 6 packs! Guess he train hard to show off this round!
I knew this guy wanted to take picture with the babes!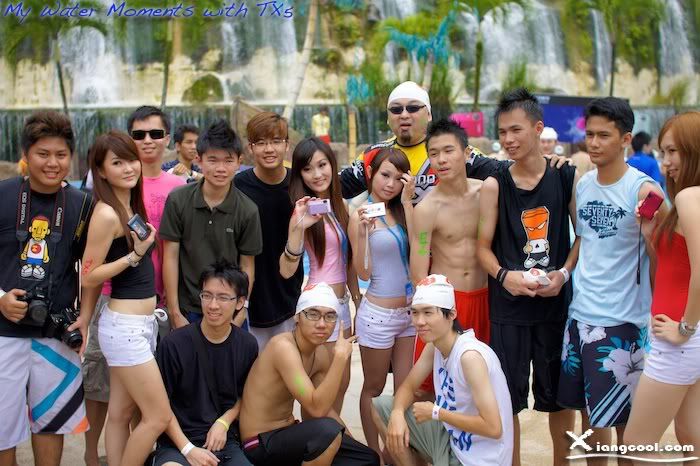 Advertlets bloggers with Sony TX 5 babes!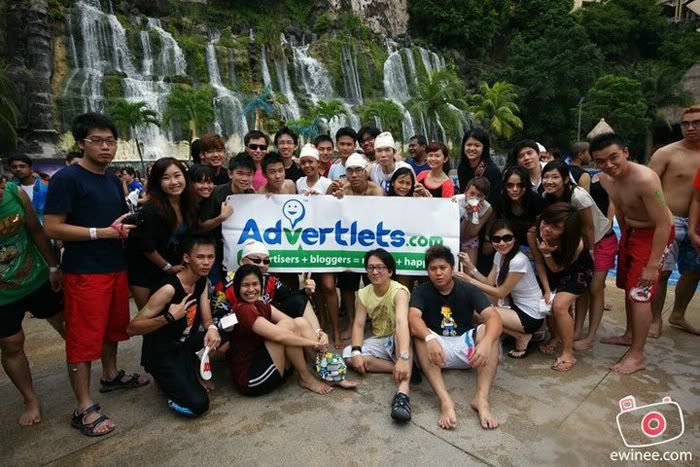 Advertlets bloggers group shot!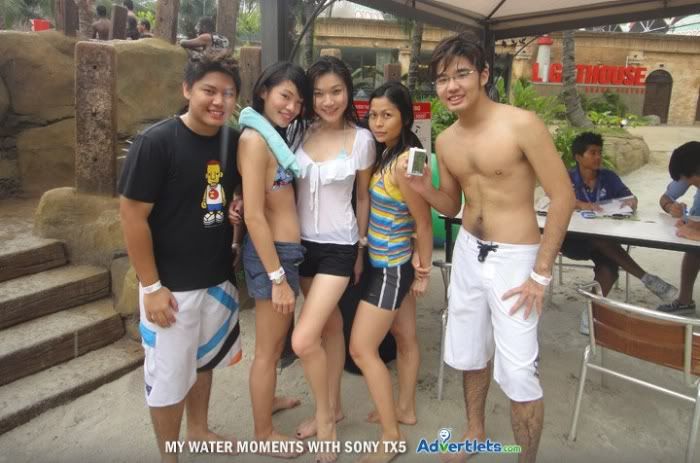 Well, I get to play flow rider in Sunway Lagoon with Jason, Arystle, Sue Lynn and Rebecca. Ahem, spot my 2 packs =P
Well, what so special about TX5 that you would like to ask me? It consist a few features and being projected through the station games during the event!
First : Dust Proof!
Second: Temperature proof!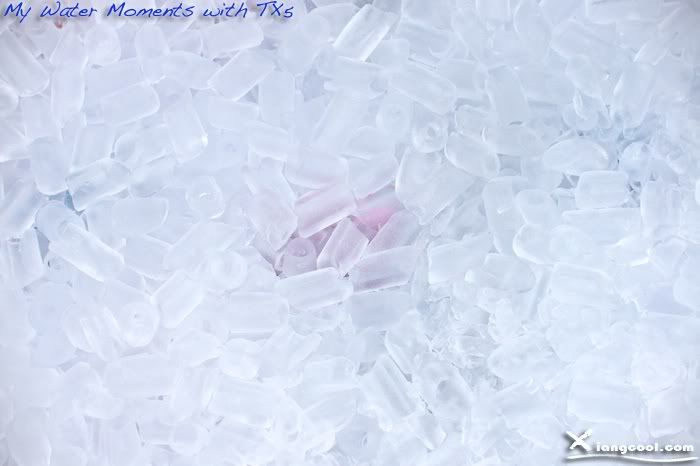 Thirdly : Shock Proof!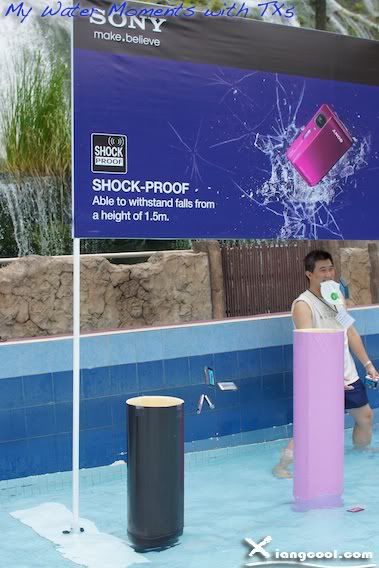 The last but not least : Water Proof!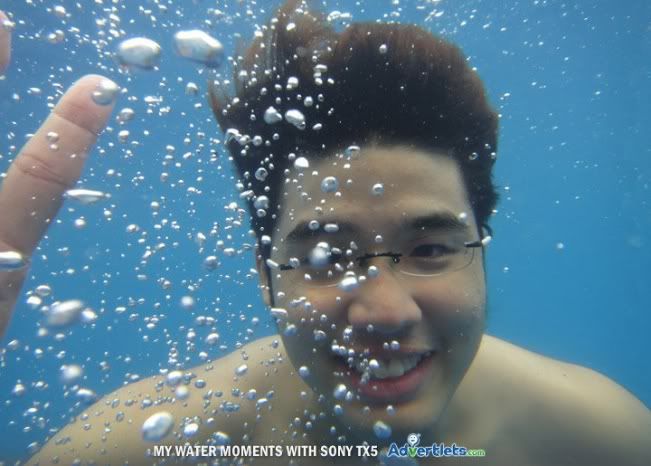 I loves this shot of XiangCool in the water so much!
Sony TX 5 is the first water proof camera under Sony Cyber Shot series. Not forgetting the cool features such as Intelligent Sweep Panaroma, Hand Held Twilight and Anti-motion Blur.
Here's more pictures taken using Sony TX 5!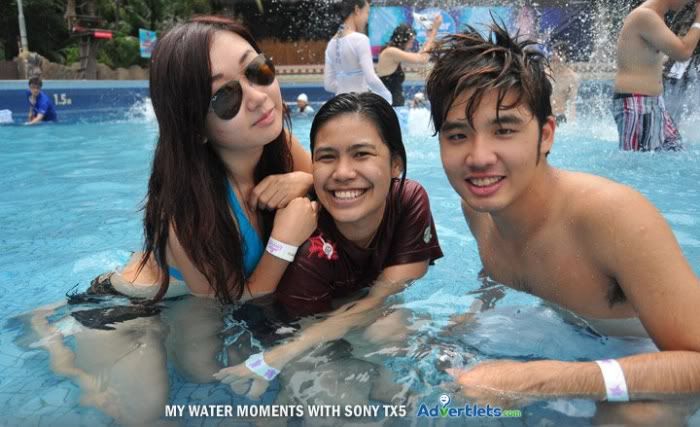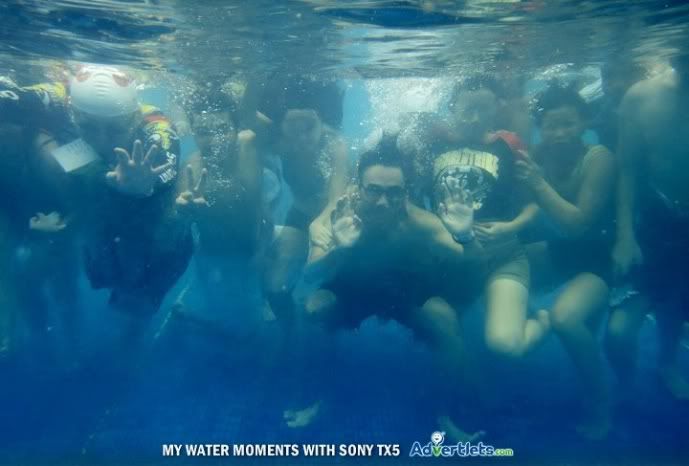 The games came to the end at 2pm in the afternoon. Top 5 have to complete a puzzle on stage to compete for the 3 placing!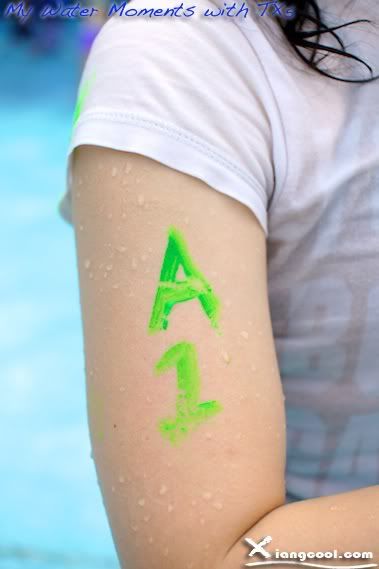 Team A1 won the first place which consist of Yee Jin, his sister and friends! Congratz to them, the 5 members walk home with a brand new Sony TX5 each
Team E4 which was our Advertlets blogger team won the 2nd placing! They walk home with Brand new Sony Bloggie each!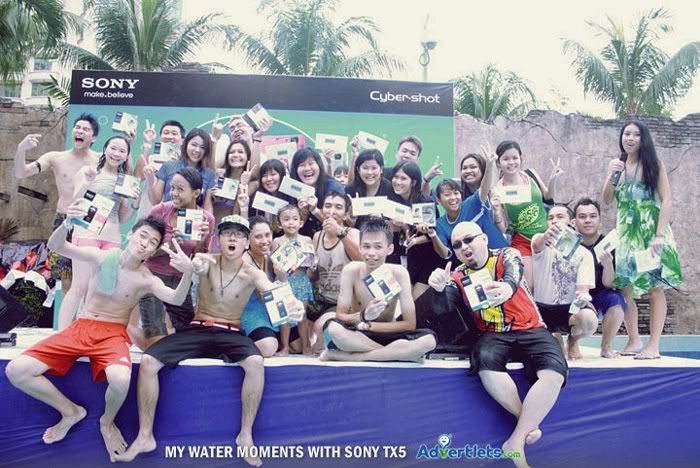 The event ends at 3 and everyone have fun at Sony TX5 Water Moments event.
If you were to ask me how good Sony TX 5 was, I would say it's pretty worth it to own one as it's equipped with the lastest features such as Sweep Panaroma and Hand-held Twilight. So far I found this features in Sony Nex-3 and Nex-5 only from Sony Camera's! So, put this into your buying list if you plan to go diving, take under water scenes and cool compact camera!
You know Sony is the only one with cool outlook camera in the market, that's the reason I love Sony so much! xD