Introducing you a game watching, groovy tunes and upscale pub grub and beer place located at the swanky neighborhood of Bangsar Baru, Gridiron encompasses the trifecta of creature comforts.
If you have notice something unique in the photos above, the ambiance boasts the lounge's 360 degree angle of sports viewing in a lounge that has been engineered as the living room you so richly deserve.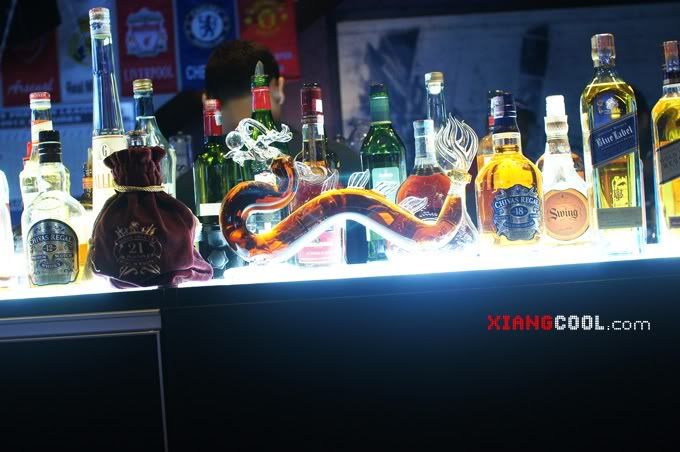 The imperial dragon liquor bottle simply grabbed my attention!
we shall go through more of the surrounding later, drinks and food shall come first!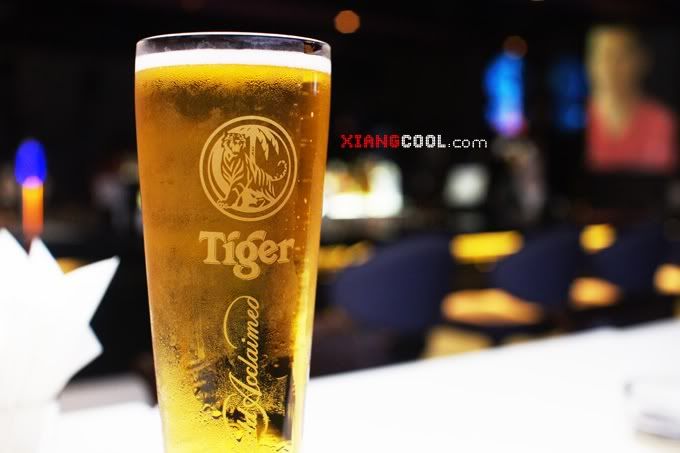 Fancy a glass of chilled beer?
My favourite Mojito
Gridiron emphasized freshness, quality of ingredients and classic cooking styles, hence their menu encompasses an assortment of dishes that bring back delicious into dining. We shall kick start the dinner with some appetizer or beer food I would call it…
Crunchy Spicy Squid
This is perfect to go together with beer, the light spicy coated squid was deep fried till crisp golden and served along with Thai Chili sauce.
Creamy Mushroom Soup
The creamy mushroom soup was a rich blend of mushroom and cream served along with fresh baguette. The fresh and hot mushroom soup was pretty creamy delicious but it would be perfect with a little more rough wild mushroom texture in it.
Lamb Vindaloo
I seriously loves how the chef cooked the lamb vindaloo, super tender lamb cutlets cooked in curry and served along with the French bread. I thought it was curry wild boar meat till I was told they served halal food only. Yums!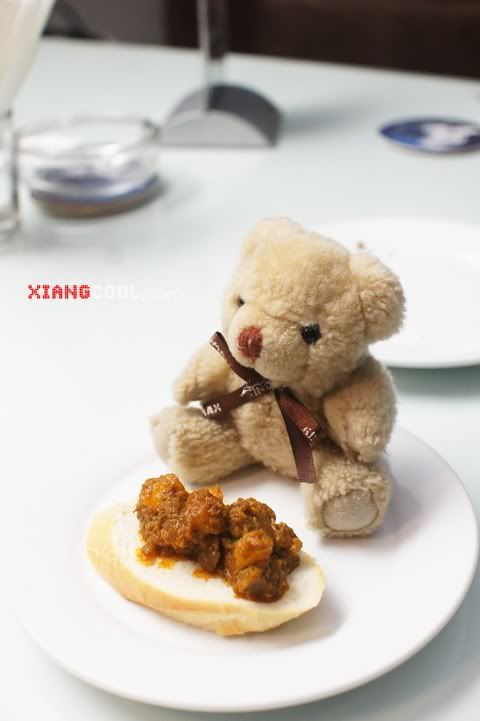 Ethan cute little bear also wanna have a bite of it =P
Shepherds Pie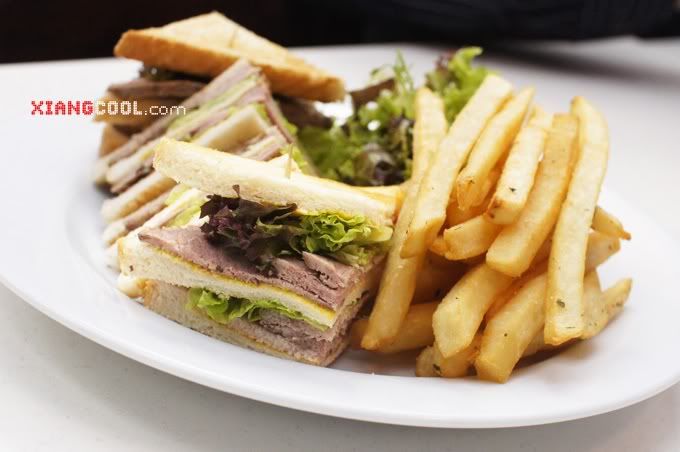 Roast Beef Sandwich
I bet the girls would love this, or at least my ex boss does. She's a small eater and she fancy sandwiches a lot LOL.  Triangle shape bread covering roasted beef slices, mixed leaf salad & horseradish dressing. Good for man small bite and ladies main cours LOL
Classic GI Burger
The beef burger was real good! We were served tender beef patty with sunny egg and you can customize it with the lettuce, tomatoes and onions to the burger according to your personal preference. You can opt for chicken patty if you want to.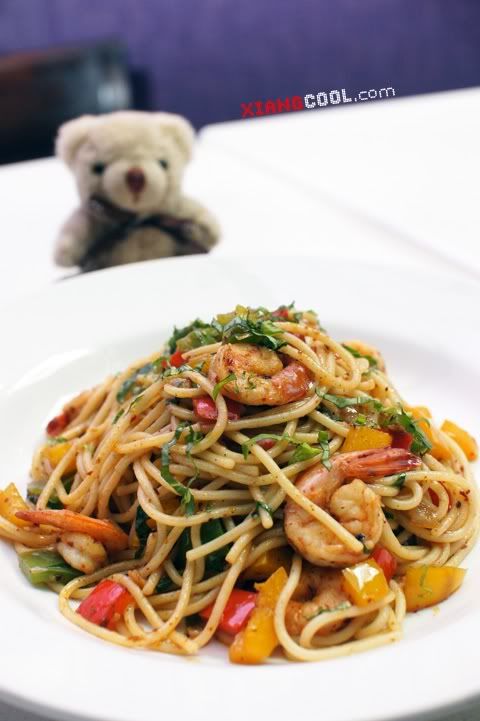 Aglio Olio
We were quite full when the pasta was served but I'm happy to see my favourite prawns appearing in the spaghetti. Without doubt, I took a mouthful pasta with the shrimps and it was decently good. Slight spicy as chili flakes added….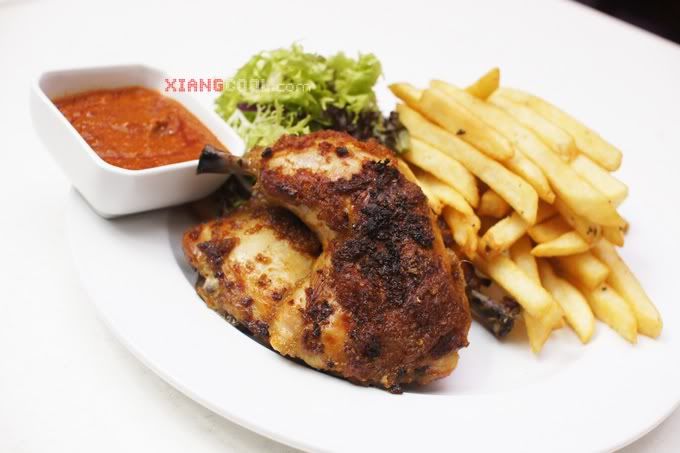 Peri Peri Chicken
Nope, it's not the Nando's Peri Peri chicken but it taste nothing loser than that. Half a chicken was roasted with herbs and served along with fries, salad and peri-peri sauce. The chicken was pretty tender and flavourful even without the sauce….
Fish and Chip
Fresh fish fillet dipped in beer batter was deep fried till golden perfection, served along with mushy peas and fries. The mushy peas was unique and creamy!
Steak and Fries
I dont usually order steak as I'm not a fans of it. Grilled fillet of lion steak served with peppercorn, red wine gravy and fries. The perfect texture gaves me an easier life as I dont really like to chew much my food. The red wine gravy was yummy and spice up the taste of the red meat.You can opt for medium or rare as of your preference….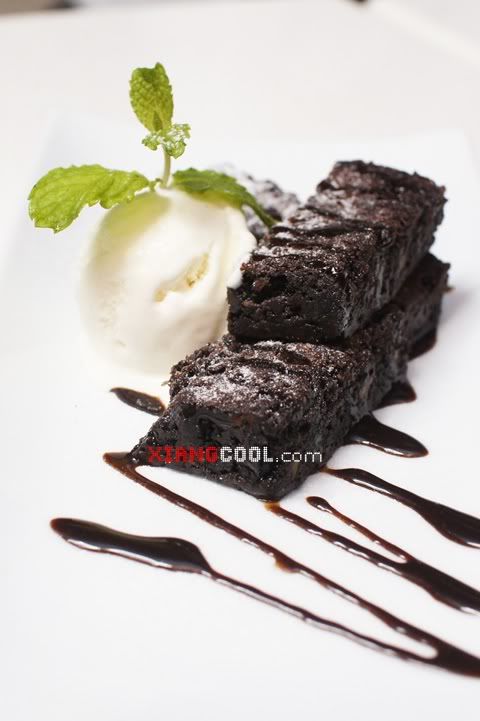 Chocolate Brownies
The last but not least, a warm piece of chocolate brownie topped with chocolate sauce serve along with flavourful Vanilla ice cream. Sinfully great and an awesome way to end the dinner…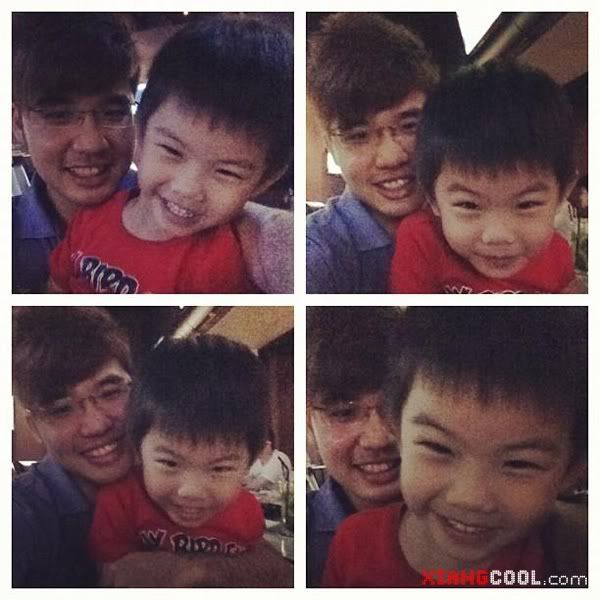 The cute little boy Ethan! He's such a cute sweet pie and ready poser =P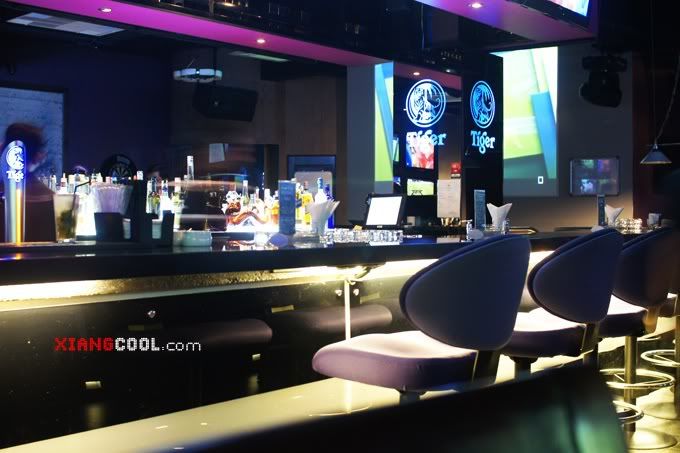 There's a reason for the place to be named Sports Cafe, there's pool table, darts game and other games for you to relax yourself after a busy day.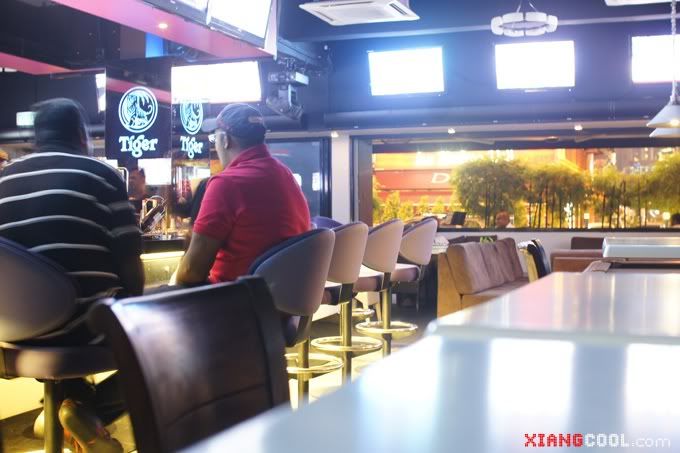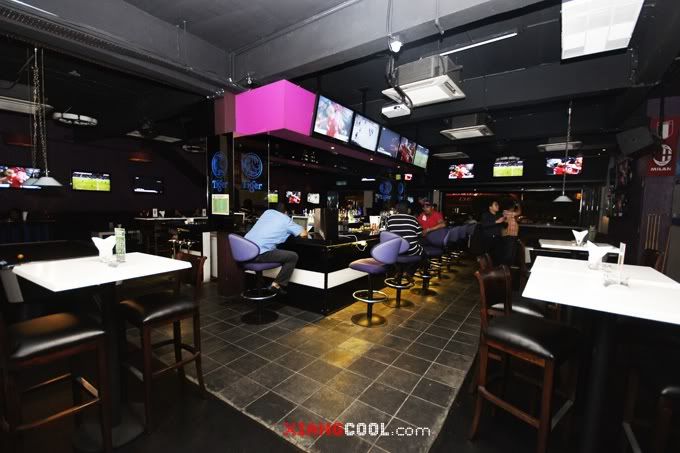 For your information, Gridiron serves HAPPY HOUR ALL DAY LONG on Monday, Thursday and Sunday. Other days happy hour will start from 4pm-8pm.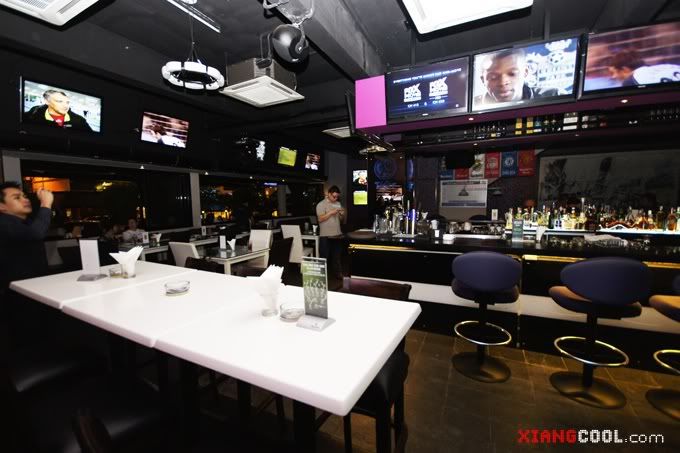 It's a QUIZ NIGHT on every Tuesday where prized inclusive of cash prizes, pints of beer, bottles of wine are ready to be given out to the diners.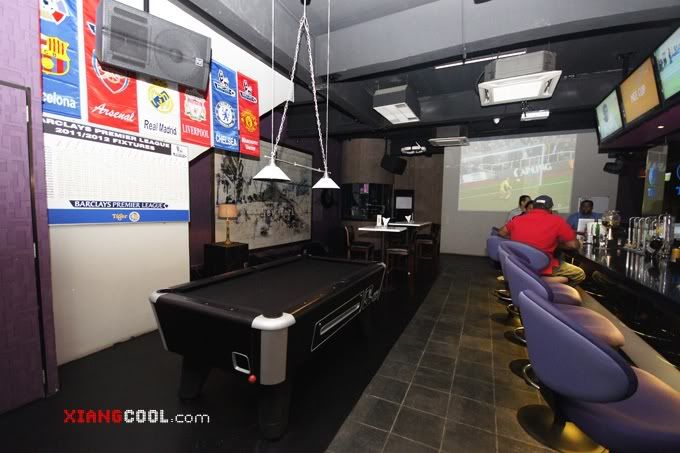 Ladies are entitled to 2 free Cocktails on every Wednesday Ladies night…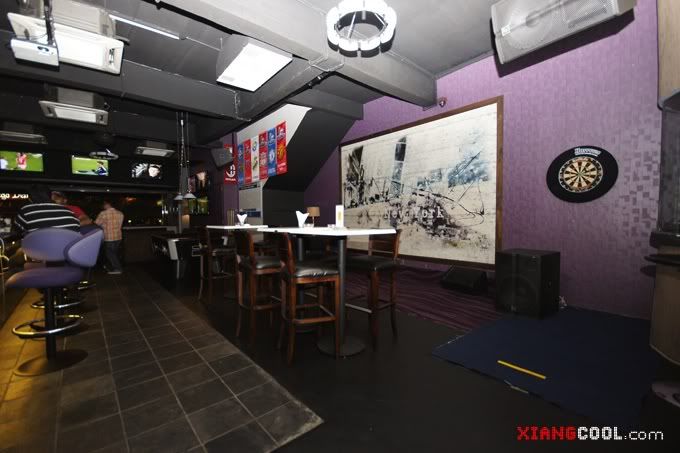 There's also DJ to spin on every Friday 10pm to 3am!
Check out the panoramic photo taken at Gridiron using my iPhone camera app.
Address :
No.11-15, Jalan Telawi 2, Bangsar, 59100 Kuala Lumpur, Malaysia