Last Thursday was Florence 18th birthday, it happened that she was in KL and the boyfriend Baldwin were out station unable to celebrate with her. I asked her out for a lunch session at One Utama and we have it in Dave's Pizza Pasta Vino.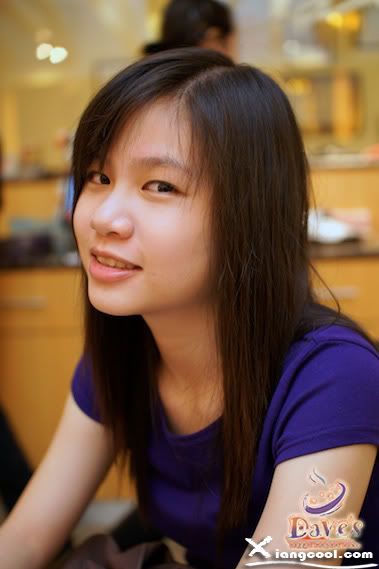 This is the birthday girl Florence!
This was the second visit to Dave's Pizza Pasta Vino while the first time was with my cousin. I still wanted to try out more food from Dave's since it gaves a very good impression(as in taste) to me during previous visit.
Since there's only 2 of us this round, we ordered a regular pizza and spaghetti for lunch. In fact it was damn heavy to be shared by 2 person only.
If I'm not mistaken, this is the Hawaian Chicken from the menu list.
As from my previous comment on the pizza, it was a real damn good that i finish around 3 quater of it. You know girls always have a smaller stomach to be occupied =P
Dave's currently having 50% discount on selected pasta on weekdays lunch session. We ordered Carbonara Spaghetti among the choices.
It took 45 minutes for Dave's to serve my pasta though the pizza only took about 10 minutes. I would say it's worth waiting as it taste awesome to me.
Oyster & Mushroom Carbonara Spaghetti
It's rich in aroma and creamy to the certain that I love it so much. I'm more towards carbonara person instead of the classic tomatoes sauce. Not much restaurant passed my standard for this dishes but this is definitely one standing out.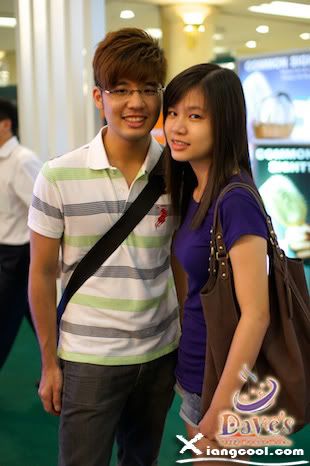 Xiang & Florence
Check out my previous Dave's Pizza Pasta Vino write up below =]