Last Thursday while on the way back Alor Star from KL, I dropped by at Bukit Gantang R&R to search for durian. I was craving for durian as the last time I had it was few months back in Thailand.
I'm a real durian lover that I can non-stop having it, to me Durian smell so nice that I don't mind my car is filled up with durian scent. Okay some of you might say I'm too crazy over durian, I am! haha… xD
I bought a total of 4 durians at Bukit Gantang. 3 durians to bring home to share with my family and 1 more I can't wait but to finish at the Rest House itself with Mel.
Look at the durian! Damn awesome and attractive right?!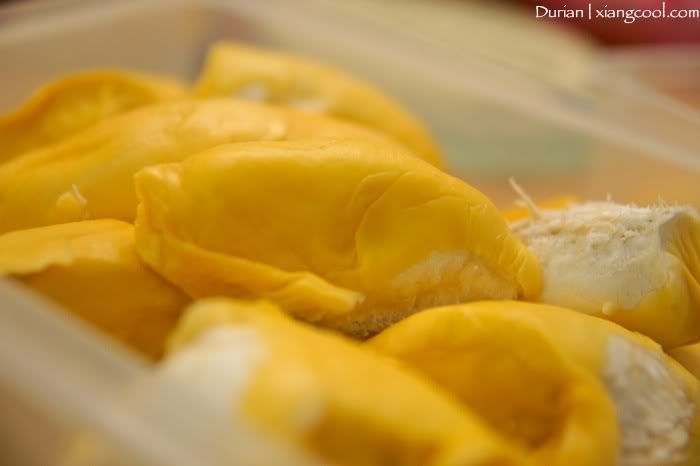 Oh ya, since it's still early of durian season, this durians are all durian kahwin. Not pure local…
On Friday itself I asked my mom to cook Durian Rice for me to eat. I love to eat the durian with nasi pulut…
Probably the groceries shop fella con us, the nasi pulut doesn't seems to be the Siam Nasi Pulut as it's not that white and shinny. We can differentiate that since we always eat it in Thailand…
Anyway the awesomeness of the durian shall cover this part… It's still a best meal… yummy yummy
One more thing when we eat Durian Rice is about the Durian Sauce. It's actually cooked with coconut milk and durian itself. It enhance the combination of durian and glutinous rice. Once again… Yummy yummy…
Oh ya, I'm on the way back KL now and I'm gonna buy durian back to KL to eat some more =]