My favourite food since young was Kentucky Fried Chicken, perhaps that is most of the children favourite food too. Given a choice, I would pick KFC over Mc Donald =P.
I was baking Warrior cake the other day and I still have some yogurt left over in the fridge. I personally don't fancy or liking it, so I was thinking what can I make use of it. Out of curiosity, I decided to assemble my own yogurt panko chicken at home.
Crunchy Yogurt Chicken
I went to Aeon and got some skinless drumstick home, skinless just because I wanna cut down the fats content. Feel free to use the skin-on drums for the recipe.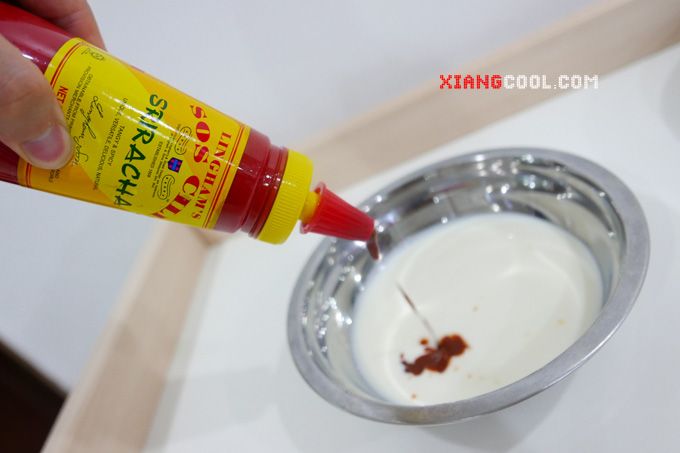 Adding in the Lingham Sriracha Chili Sauce for an extra kick for the yogurt marination. The mildly acidic in the yogurt is helpful in tenderising the meat and retain the moisture of it.
Coat the drumsticks with the marination for at least 4 hours in the fridge
Mix all the spices with the panko bread crumbs
I did double coating for the chickens. Coat with the marination, roll it in the panko mixture, coat with marination again, and then panko mixture again.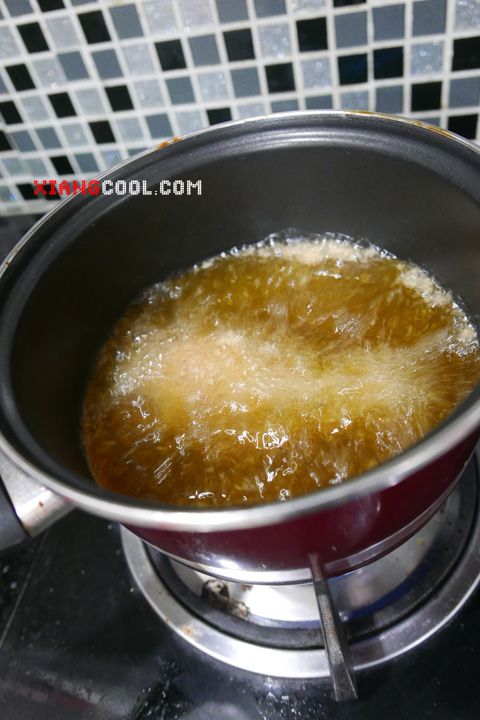 Deep drying the drums in a pot of hot oil for at least 15 minutes to 20 minutes.
You can make these for party snacks or even to pair with rice for dinner.
Crunchy Yogurt Chicken
Ingredients (2-3 servings):
5 fresh, skinless drumstick (you may choose skin-on drums as well)
1 cup plain yogurt
1 teaspoon of paprika powder
2 tablespoons of Lingham Sriracha Chilli Sauce
1 Lemon Zest
1 cup of Panko bread crumbs
1 teaspoon of salt
1 teaspoon of cayenne pepper
1 teaspoon of cumin
1 teaspoon of dried oregano
1 teaspoon black pepper
Directions:
1. In a medium bowl, mix in the plain yogurt, paprika powder, Lingham Sriracha Chilli Sauce and lemon zest. Stir to combine.
2. In a large plate, mix the panko bread crumbs and spices evenly.
3. Dip the drumstick in the marination and leave at least 4 hours to overnight in the fridge.
4. Roll the marinated drums on the panko mixture, dip inside the marination mixture, and roll on the panko mixture again.
5. Heat up a pot of oil (sufficient to cover the entire drums) and deep fried the drumstick for 15-20 minutes.
6. Bon appetite!