This is the first time I writing about my university life since I entered Taylor's University. To be exact, I'm enrolled in Taylor's for a month plus for Degree in Accounting and Finance =]
Taylor's students are really active in organizing events,  different events are hold every week around the student centre. Comm Fest, International Food Fair and so on….
During Comm Festival, Victoria came by Taylor's to support her team mate in the sport competition. I met up with her and others for a lunch session…
Samuel and Victoria
Victoria and Xiang
Comm Fest Schedule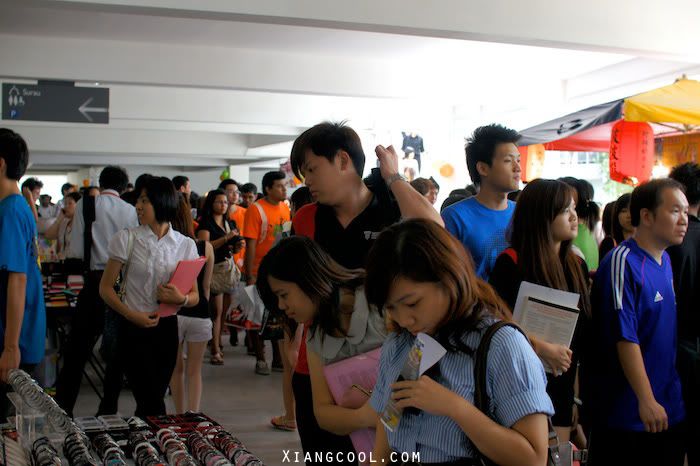 The bazaar at Comm Fest
There's games available for student to try out and have fun, perhaps it looks more torturing session to me =P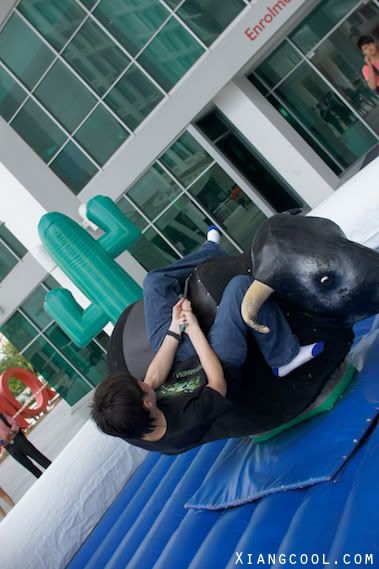 He's going down down down down down! xD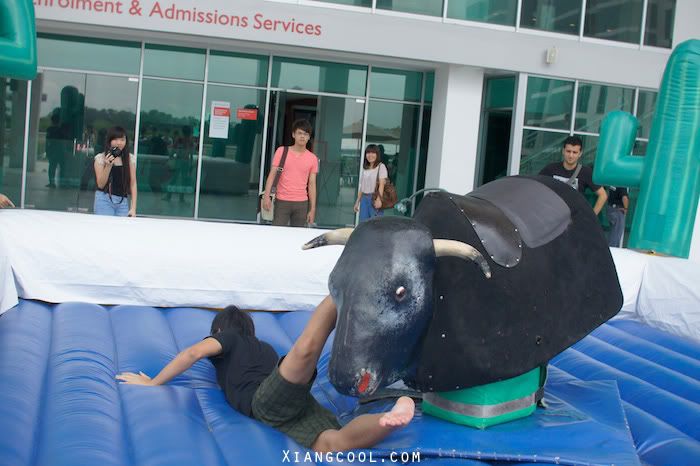 Okay, another fella drop from the bull xD
Look at the girls fight game in the video I took =P
Okay, enough of Comm Fest let's go into my class…
I think Sam is thinking of some girls in the class! haha
There's around 120++ students in my intake and around 30+ in my tutorial group. Thanks god my timetable damn nice that I don't have 8am class at all =P
Well, my course activities are quire interesting at this moment…
Guess what we doing in Management class?
Sandwich making in class! I'm not kidding you! I will out up some videos on it later on =P
Apart from that, we have some quiz competition during lectures and the losing team was force to dance Nobody by Wonder Girls. Guess what I'm one of them on the stage "shy shy"
Will put up videos later on as well, so stay tuned =P