My post might come late, but it's never too late to savour the Crab buffet at Chatz Brasserie, Park Royal Hotel. Before I went to Australia, I went for a sampling session of the seafood buffet dinner, trust me it was real yummy and comparable to those Australia crab I had over there.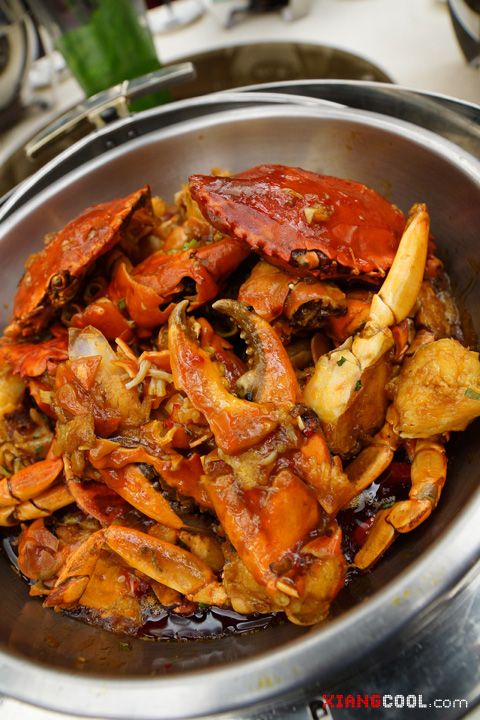 Sweet & Sour Meat Crab
From 1 to 30 August, there will be choices of crab dishes available during the Seafood Buffet Dinner on every Friday and Saturday. Trust me, book for a seat now for this coming weekend for a savoury dinner! You definitely regretting this if you missed it.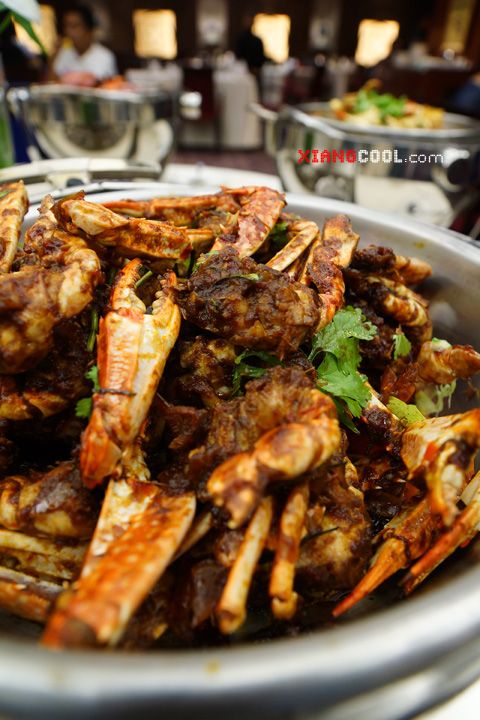 Fried Blue Flower Crab with Spices
 If you're wondering what you'll be getting from the buffet spread, there's mud crab, blue ocean crab and Sri Lankan crab on the ice counter. You can even savour some Japanese selection such as Soba or Udon noodle with crab meat. Needless to mention some of the crabmeat salad available at the Salad counter.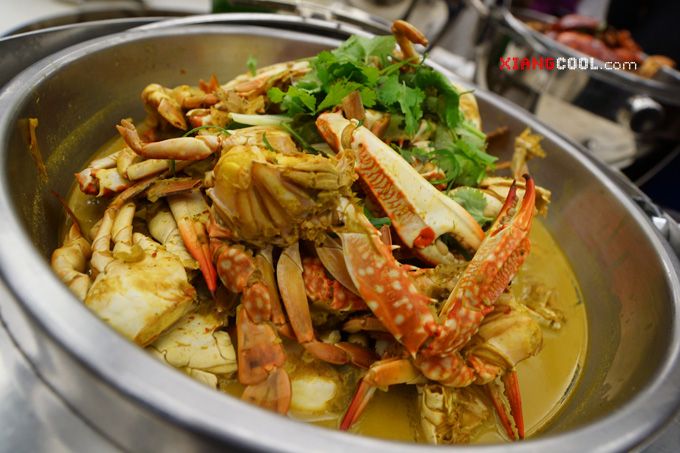 Blue Flower Crab Masak Lemak Nenas
There's even crabmeat soup and noodles available at the counter. Of course the star dishes would be the kam heong crab, Steamed crab with egg white and so on.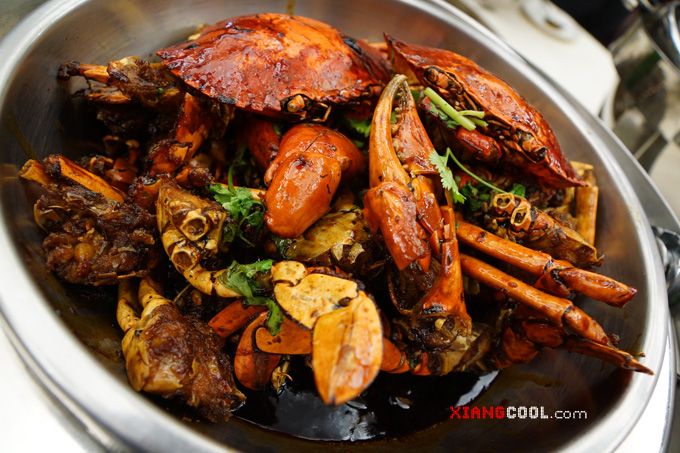 Wok Fried Crab in Marmite Sauce
 Moving to the western counter, they have baked crab pudding and crab pudding.  Not to mention the Baked Salmon Coulibiac served with crabmeat cream sauce.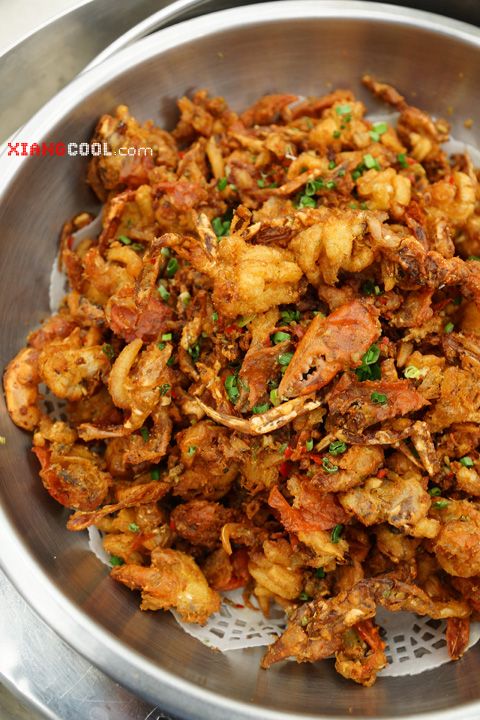 Deep-fried Soft Shell Crab
Butter Meat Crab
 Among my favourite is the butter meat crab, I always love the butter milk dishes in Park Royal Hotel. The sauce were well balanced with sweet and salty flavour, not mentioning the creamyness out of it.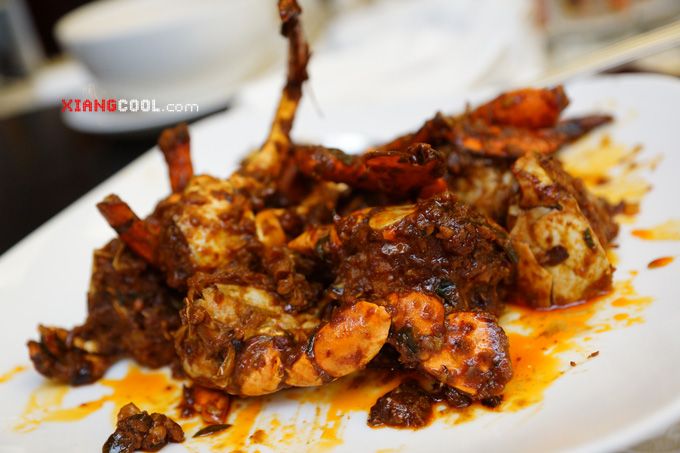 Kam Heong Crab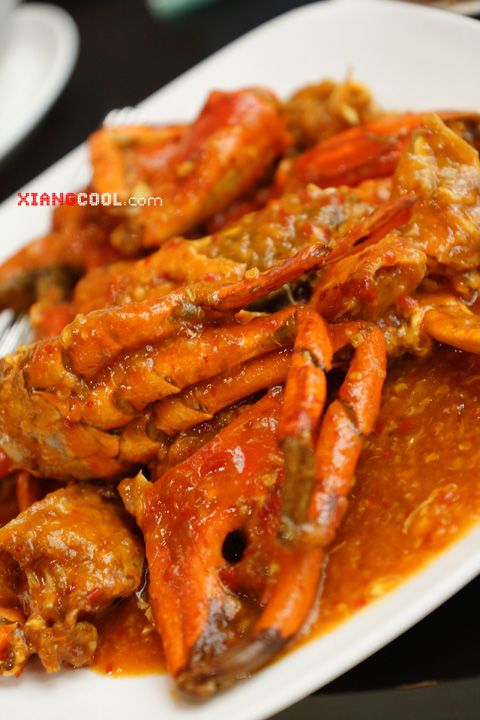 Wok-fried Chili Meat Crab
 The sweet with a hint of spicy wok-fried chili crab meat is also one of my favourite, paired with some sweet bun will be perfect for the night!
Wok-fried Meat Crab with Salted Egg
 The delicate salted egg meat crab is also one of my favourite for the night.
Steamed Crab with Egg White
The steamed crab with egg white totally release the sweetness of the crab meat.
I heard Chatz Brasserie is giving out steamed fish for the patrons coming for the seafood buffet dinner.
Weekend Seafood Buffet Dinner featuring 10 Crab Flavours is available from 6.30pm to 10.30pm priced at 115 nett per adult and RM57.50 nett per child.
PROMOTIONAL OFFER FOR AUGUST 2014
However, for the whole month of August, the promotional price for this buffet is now available at RM85 nett per adult. So make sure to make your reservations in August now!
For reservations or enquiries, please call 03 2147 0088 or email chatz.prkul@parkroyalhotels.com
PARKROYAL KUALA LUMPUR
Jalan Sultan Ismail,
50250 Kuala Lumpur
Tel: 03-2782 8301
Email: chatz.prkul@parkroyalhotels,com
Facebook: www.facebook.com/Parkroyalkualalumpur