Cooking is not your thing and KFC / Pizza Hut / Dominos pizza are the only ideas when it comes to pot luck party? Today I'm gonna share with you guys the perfect recipe I have here for mango salsa sauce, a perfect dressing for nachos, salad, grilled chicken or even pan seared salmon fillet. It's so refreshing and yummy-licious!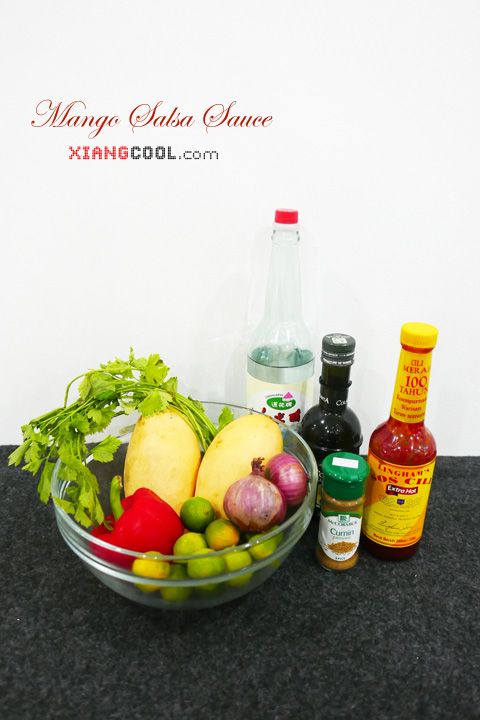 These are all you need for the making of mango salsa sauce! Make sure you get a ripe mango to get the best taste out of it!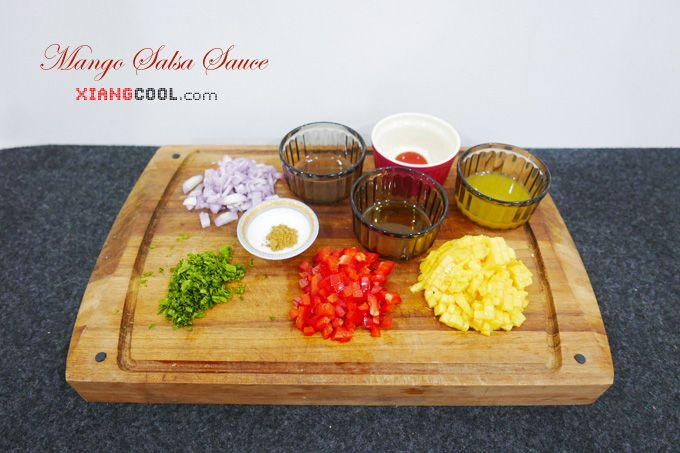 Finely dice the mango, red onions, red bell pepper and rough chop the cilantro, you are almost done with it!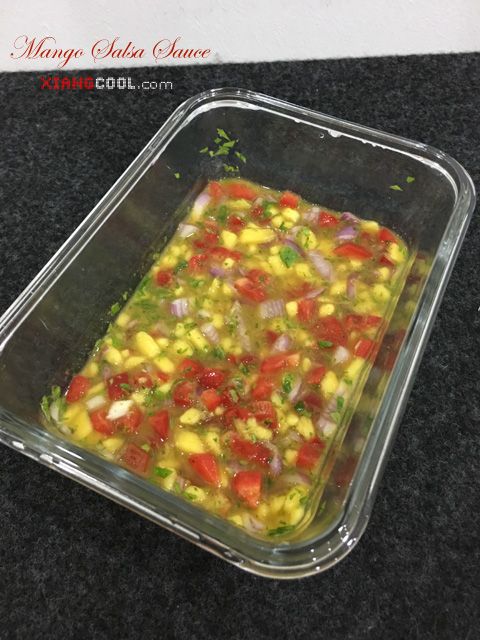 Add in all the ingredients in a bowl and give it a stir, tadaaaaaa! Siap!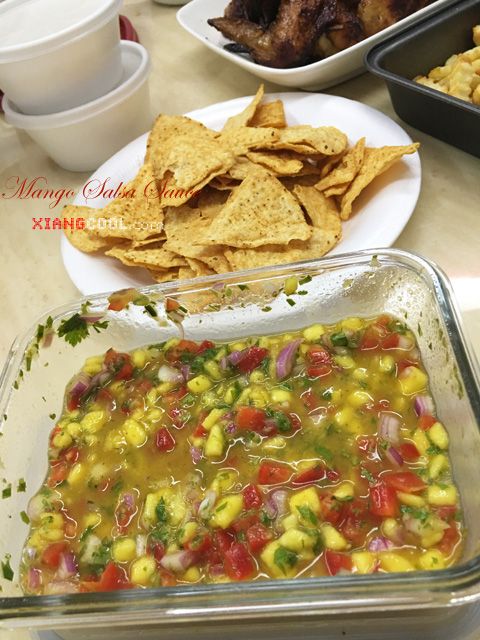 Be it a pot luck party or bbq party, nachos with mango salsa sauce is always my best starter!
Mango Salsa Sauce
Ingredients (8 servings):
2 ripe mango, peeled, seeded, and diced small (about 1 1/2 cups)
4 tablespoon red bell pepper, diced fine
4 tablespoon red onion, finely diced
4 tablespoons fresh lime juice
4 tablespoon chopped fresh cilantro
2 tablespoon rice vinegar
2 tablespoon olive oil
1/2 teaspoon cumin
1 1/2 teaspoon Lingham Extra Hot Chilli Sauce
salt to taste
Directions:
1. Dice the peeled and seeded mango, red bell pepper, red onions and set aside.
2. Chop the fresh cilantro and set aside.
3. Mix all the ingredients and sauces into a mixing bowl.
4. Serve it along with nachos or topped it on pan seared salmon.
5. Bon appetite!