Good news to the boys and mens out there, the thinnest condom is now available on sale in Malaysia. Okay, calm yourself down a little and witness the launch together with me below 😉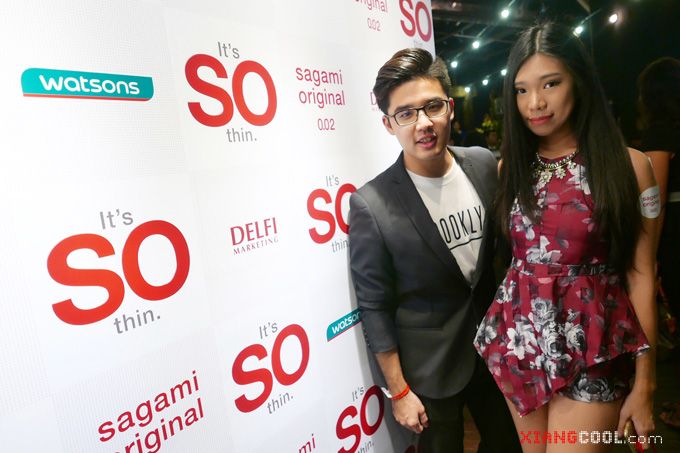 Last Thursday was the launch of Sagami Original 0.02, the thinnest condom available in Malaysia at PLAY Club. Japanese condoms are the top notch in the industry, many of my friends actually imported them back from Japan for their usage. If you are one of them, now you can access to it so easily.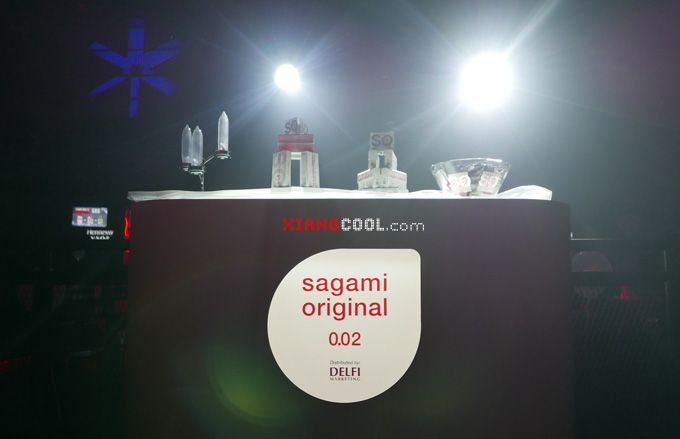 Do you know that the brand Sagami, was founded in 1934, way back to our grandparents era. They are the first condom manufacturer in Japan and also the first condom manufacturer in the world to release coloured and dotted condoms. In 2004, Sagami has developed the Sagami Original 0.02, a polyurethane condom at just 0.024mm thick. Of course, it has instantly became the best selling condom in Japan. *you must be thinking they should have come to Malaysia earlier right?*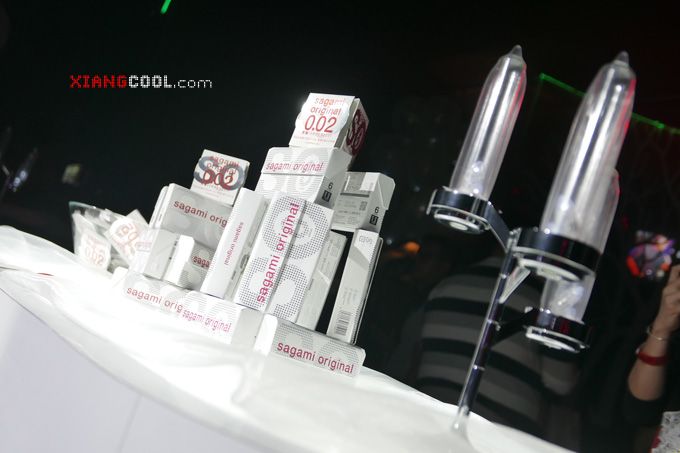 Why Sagami Original 0.02 is the hit in the condom industry? Apart from the material used, which is safe for those who are allergic to latex, the Sagami Original 0.02 is 3 times stronger in pressure test and 2 times better in tensile strength test. In lay man terms, it simply means it wont break easily. Oh ya, forget about the expiry date since they can be actually stored for 5 years! I believe you finish it way faster than that 😛
I always hear about the thinner the better for condom, but why?  It actually provides a more real feel experience, more sensitive and thus increasing the sexual pleasure to both the men and women. The Sagami Original 0.02 is exclusively available at selected Watsons stores nationwide only as well as Watsons Online Store.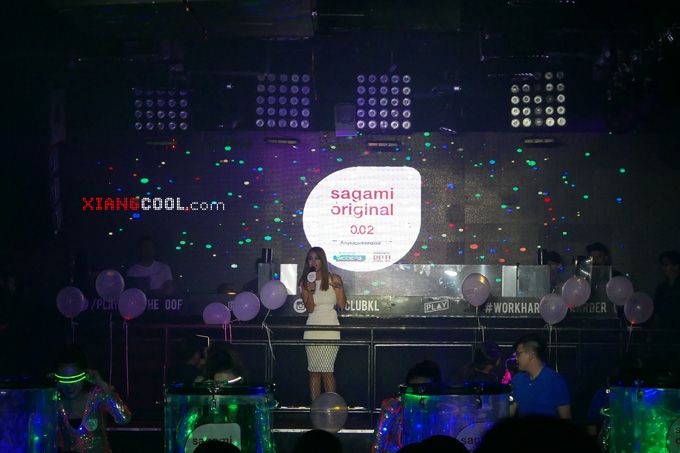 Emcee for the night – Miss Cay Kujipers
Cheers to the MOET champagne party for the night!
Drums performance for the night!
One of my friend who used to study in Japan told me that during the schooling days they actually bought Sagami Original 0.02, pack it individually and sell them in the clubs to earn extra income. Sagami original is as if colgate when you think of tooth paste brand in Japan.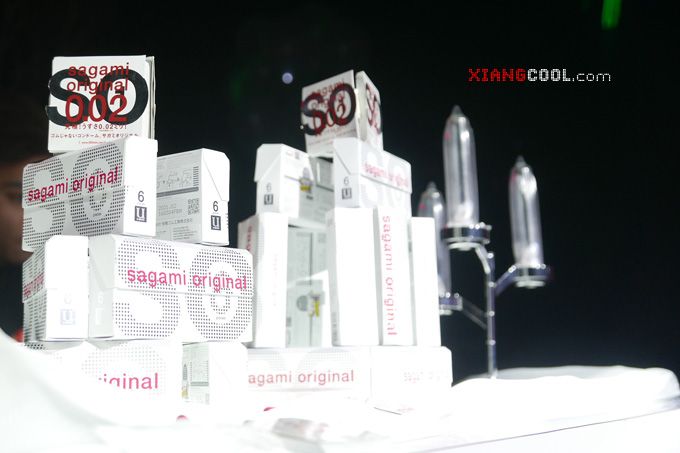 Let's share on what are the brands of condom you have tried  and whats the differences.  You got to grab the Sagami Original 0.02 from the nearest Watsons Store and try it out yourself. To give you a better impression how thin this really is, an average thickness of a human hair which is 0.06mm while the Sagami Original 0.02 is a third of the thickness of a human hair. Not to mention it is also more than twice as thin as the standard latex ultra-thin condom (eg. Durex Sensi-Thin, which is 0.048 mm). Try it out and share your experience here 😉 Enjoy safe and pleasure sex guys!